It's hard to believe it, but the Our Alaskan Schools Blog turns three this month! In 2021, we featured 25 stories of schools and classrooms around the state. Here are some of the highlights of the stories we featured this past year.
In a year of continued remote learning, we featured one of the creative ways a Fairbanks teacher combined chess and technology to keep student engaged during remote learning. Lower Kuskokwim School District shared their success hosting an after school food sciences club which was made possible with the support of the Rural Alaska Gear Up Partnership. From Nome School District, we learned how partnering with a zero landfill organization like Second Life Mac can help rural school districts recycle old tech. King Cove School faced the unique challenge of being the tsunmai evacuation center for the village after an earthquake. In Denali Borough School District, spring Celebrations of Learning allowed students to reflect deeply on their learning as the community cheered them on. In Bering Strait School District, the virtual science fair, supported by the Rural Alaska Gear-Up Grant, kept young scientists moving forward despite the challenges of remote learning. In North Slope Borough School District, students shared messages of hope with support from the USED ANEP Strategies for Inupiaq Success (SISamat) and the Department of Education Suicide Prevention (SAPP) grant. Nenana City Schools shared their quarterly book distribution, one of the initiatives they've undertake as part of their Alaska's Comprehensive Literacy Development Grant subaward.
In Lower Kuskokwim School District, with support from the Quyurramta ("All of Us Together") grant from the U.S. Education Department's Alaska Native Education Program, worked with a core group of local experts to translate elementary science and social studies texts into into Yugtun, the Yup'ik language. A group of sixth grade students from Wrangell shared their experiences presenting at the online 2021 ASTE Conference. In Yukon-Koyukuk School District, students worked on place-based mathematics through an Alaska Native Education Program grant called the Math and Computer Science Advancement (MaCSA) Project. At Valdez High School, a collaboration between the librarian and a classroom teacher led to a positive shift in mindset among students. Kodiak Island School District shared how they're using Spotboxes to get students learning out doors. On top of all that, ASDN celebrated 228 Alaskan teachers receiving training through another year of partnership with Code.org.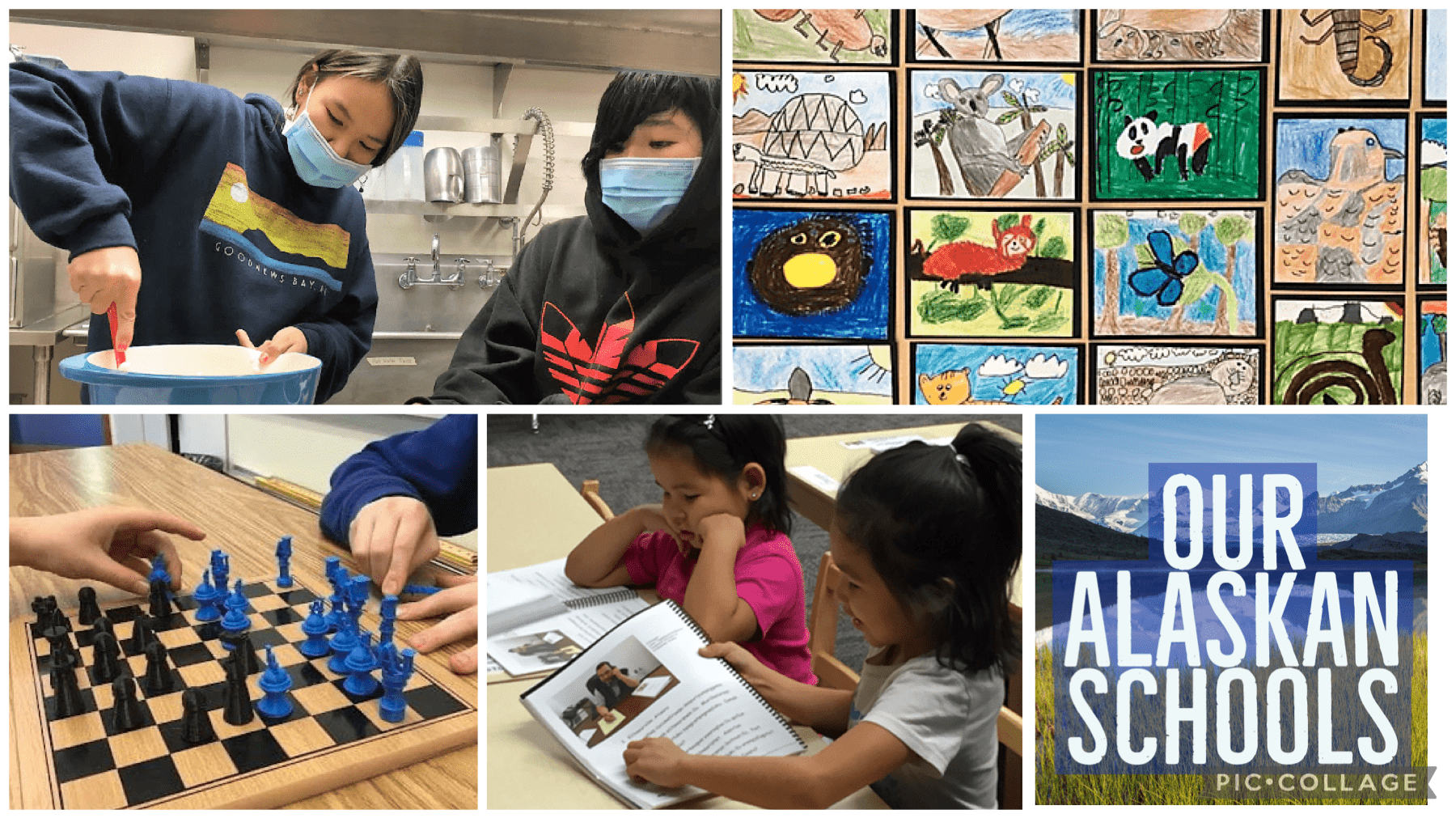 If you missed last year's Our Alaskan Schools blog highlights, you can check them out here. We are grateful to all the educators, administrators, and students who were willing to share their stories this past year. 2022 already has blog posts in the works, and we're looking forward to working with Alaskan educators to feature the great work going on in classrooms across our beautiful state.