Alaska's teachers are some of the most devoted professionals in the country. Almost 1,000 educators from across the state of Alaska chose to spend two or three weekend days in January learning, collaborating, and reinvigorating their practice at the RTI/MTSS Effective Instruction Conference 2022 (and RTI Rural Schools Pre-Conference).  
 What educators took away from the conference was tremendous, and what we heard from them was worth sharing out. 
First, the great news: 
When asked to choose just one word to describe the conference experience, the most common responses were: "Inspiring," "Awesome," "Excellent" and "Informed." Educators who participated in this year's conference thought the time was well spent, with more than 98% of attendees rating the conference "helpful or very helpful" to their work. 
"I feel that this RTI conference was a game changer. I am so glad that I was a part of it and am grateful for all the strategies that are taught and discussed." – BSSD educator 
Online for the second year in a row, the 11th Annual Effective Instruction Conference, put on by the Alaska Staff Development Network/Alaska Council of School Administrators, brought together teachers, paraprofessionals, principals, and district leadership from 50 districts across Alaska for inspirational keynotes and practical breakout sessions with more than 20 national leaders in evidence-based education theory and practice.   
"There were so many great sessions to choose from! Bobbi Jo Erb, Anita Archer, Lexie Domaradzki, and Jimmy Casas are always amazing. I could listen to them every day."  – SISD educator 
With a focus on tools, strategies, and resources, the 53 different breakout sessions focused on several high-demand topics, including Science of Reading, Math Fluency, Social Emotional Learning, and Equity and Inclusion.  
"I learned some great, concrete strategies for strengthening my instructional approach for reading informational texts and summarizing the learning from those texts." –LKSD educator 
Other sessions focused on the future of data science and computer coding in schools, with an emphasis on "techquity." One teacher reported a "shift in mindset, especially towards coding and how much more we need to teach our students to be good digital citizens to prepare them for the future." –ASD educator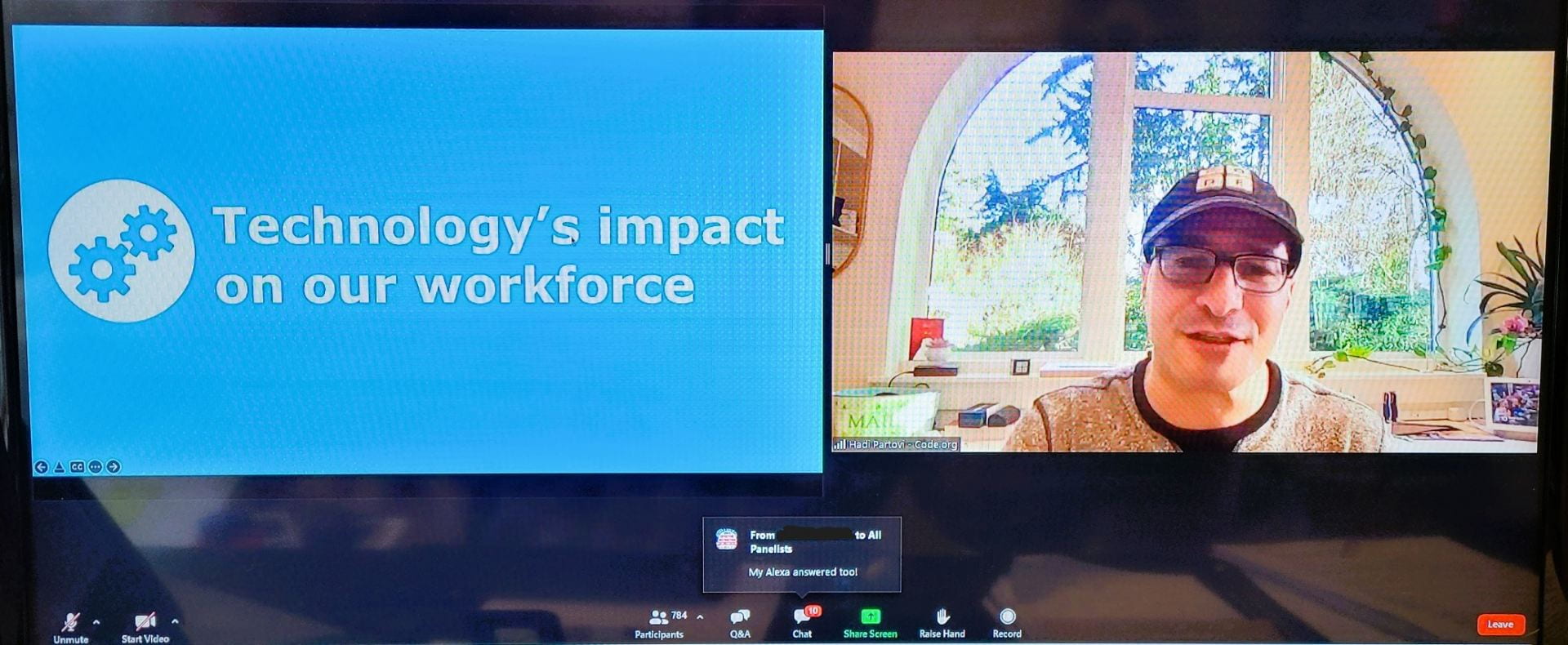 Along with all that positive feedback, we also learned that teachers are really struggling through these challenging times. 
In the post-conference survey of 600 attendees, many educators confided that the conference helped rejuvenate and refresh their spirits during what has turned out to be another very difficult year. When asked to name one thing that you wished people knew about working in schools this year, responses overwhelmingly spoke to the stresses and challenges of working in education during the continuing COVID-19 pandemic. Here's just a sample of what teachers shared: 
"This year is one of the hardest in recent history, and school professionals are doing more than ever. Burnout is real. We need to care for our school people. " 
"We are all trying our best each and every day." 
"We are stressed and appreciate patience and kindness." 
As we move forward into the second semester of this turbulent school year, conference feedback tells us conclusively that teachers need support, compassion, and each other. From the Effective Instruction sessions and keynotes, educators told us they gained real strategies to use in the classroom right away, new ideas to share and investigate, and a renewed sense of purpose. And just as importantly, they came together (virtually) and lifted each other up. 
"I feel so refreshed to have connected with others during this extremely isolated period." – rural educator