"What counts in life is not the mere fact that we have lived. It is what difference we have made to the lives of others that will determine the significance of the life we lead." -Nelson Mandela
This quote was chosen by a Colony Middle School Leadership student to begin their final speech and perfectly sums up the goal of leadership. Leadership class is not a new idea in schools, but it is a new addition at Colony Middle School this year and students reaped the benefits. In this class, students learned how to be the best version of themselves in order to be everyday leaders in their school and community.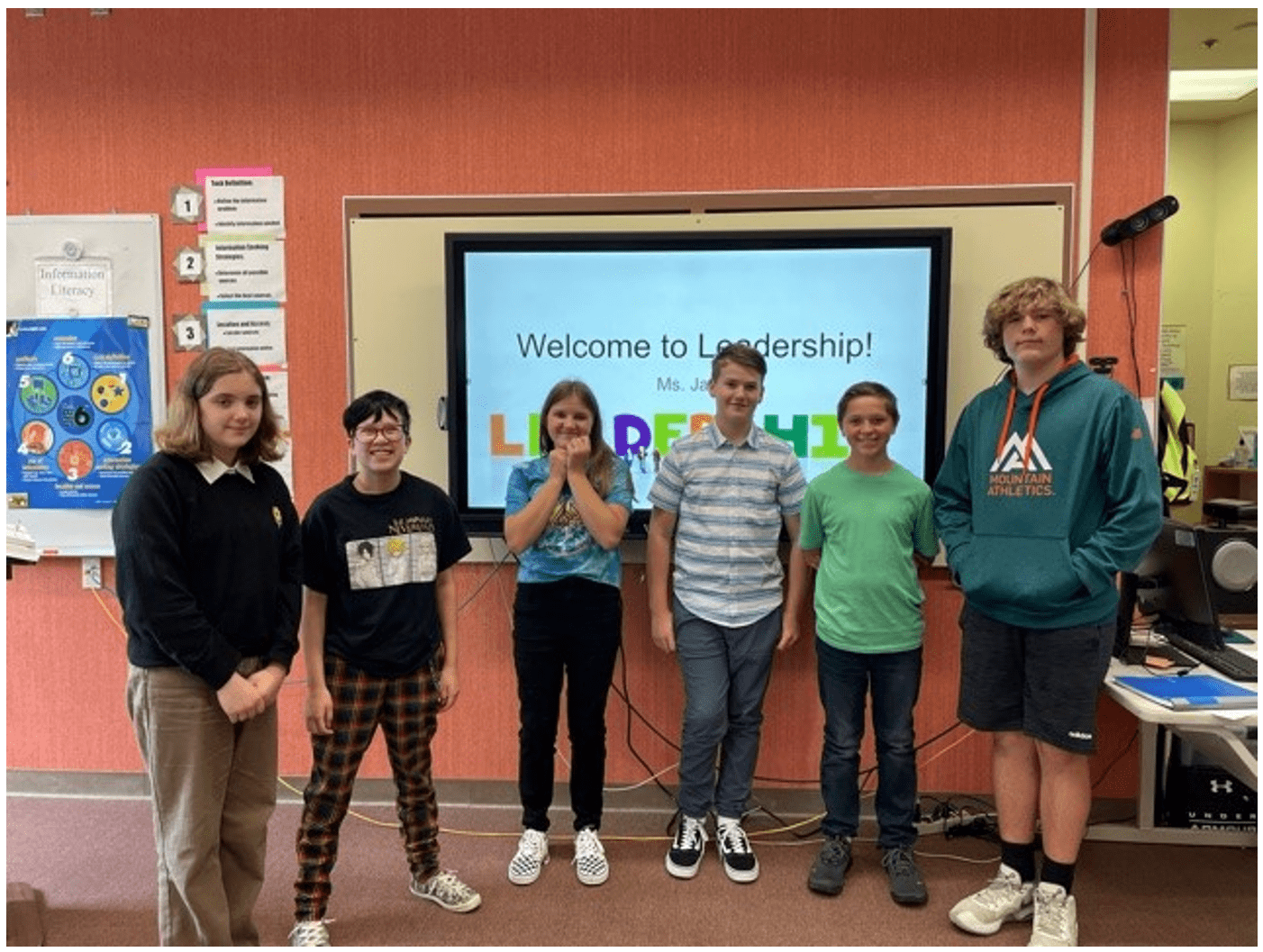 In Leadership, the main focus was on knowing, understanding, and presenting ourselves and developing that knowledge into leadership skills for life. We learned that small acts of kindness can go a long way towards making a difference in someone's life and that you don't have to be a CEO, Principal, or even a manager to be a leader. We are all leaders, every day.
To build community and celebrate kindness, leadership classes organized events to encourage kindness around the school in honor of World Kindness Day on November 13. Students participated by writing acts of kindness they received on a paper "link" and attaching it to a chain. We had over 1,500 acts of kindness in our chain by the end of the week!
Leadership students also created a Kindness Tree with "leaves" of kindness. Students would write acts of kindness they performed on a paper heart that would then be put on the tree. The tree filled up beautifully with all of the acts of kindness!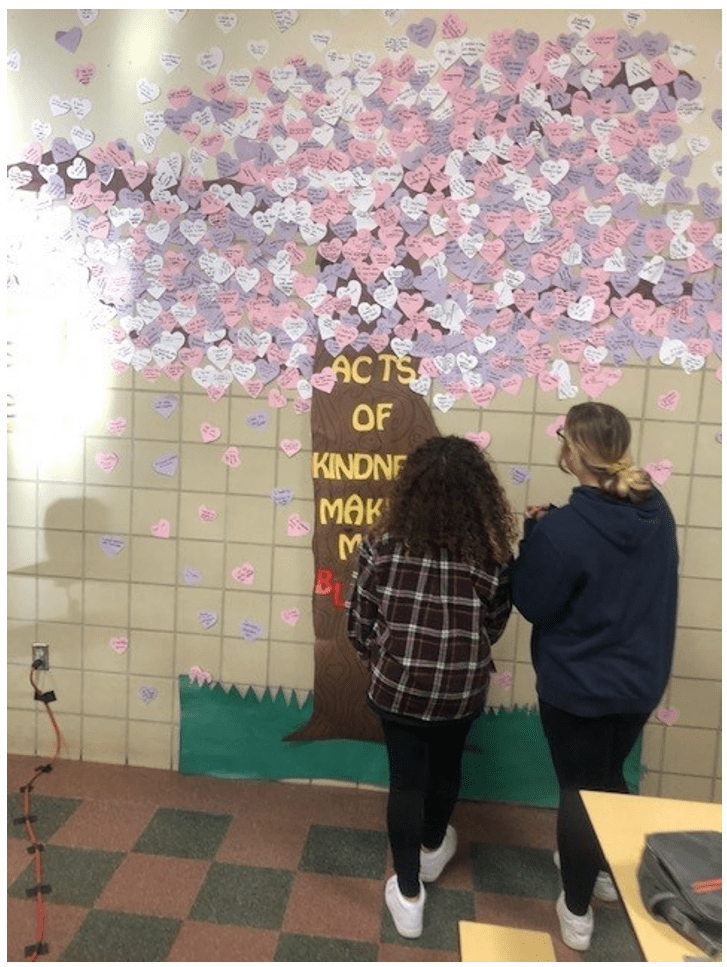 In addition to kindness, students learned the importance of building relationships and self-confidence, including first impressions and eight cues people notice (smile, handshake, tone, stress, energy, posture, eye contact, and dress). Any student in this class can now tell you that 55% of a message is communicated through body language, 38% through tone of voice, and only 7% through the words we speak. The way we act and speak is infinitely more important than the actual words we say. 
However, it's important to understand that our words do have the power to lift others up or break them down. To demonstrate this, we did an activity with toothpaste. Students were presented a scenario and told to react negatively by saying negative things. For each negative comment, they had to squeeze toothpaste on the plate.
Once the students had emptied their tubes of toothpaste, they were instructed to put the toothpaste back into the tube. It was nearly impossible – toothpaste does not go back into the tube nicely! Students learned to think of the toothpaste as the words people say. Once the words are out, they cannot just be put back.
I POSSESS was an acronym learned that stands for the different scales that relate to Emotional Intelligence (interpersonal skills, persistence, optimism, self-awareness, self-control, empathy, social skills, and self-motivation). We had great discussions, skits, and activities around how applying these skills can help us and our relationships with others every day. Learning these skills even led to some deep reflections in our final speeches. One student stated in their final speech to their class, "Some people don't practice kindness or they were never shown kindness. I have not been practicing kindness to everyone and I want to change that. I act on my emotions and say things I don't mean…To make a difference, I am going to focus on the good side of people." This level of self-awareness and vulnerability in front of peers is incredibly brave and the ultimate form of courage. Leadership class allowed this student to demonstrate the courage it takes to become self-aware and act on making important changes in themself.
We ended the semester, dedicating our time to public speaking and finishing our last speeches. Most students were wary of the public speaking required in the class, but by the end, nearly all of them felt like pros. The sentiment about leadership class was the same across the board. As one student so eloquently concluded in their final speech:
"So what I want to say is that I'm just really grateful. I'm grateful that I was given the opportunity to be in this class. I'm grateful that I learned something, and that I now have skills I'll use for the rest of my life. I want to take the things I learned and bring them into the community and help people. I want to succeed using the techniques in this class. I hope everyone in this class succeeds. I started it with very low expectations, and I'm finishing it with pride. Pride that it was my Leadership class."
This is what it's all about: growing everyday leaders.