Each December schools around Alaska and around the world set aside time for an activity called the 'Hour of Code' that helps to demystify what it means to write computer code and to show that anybody can learn the basics of computer science. The 2019 Hour of Code runs December 9th – 15th. The theme for this year's Hour of Code is #CSforGood, recognizing that computer coding can help solve many critical problems in the world.
You may be asking what computer coding is and why it's important for students to learn it. Simply put, computer code is the language that tells computers what to do. It is the basis for all computer software, including the many smartphone apps we use on a daily basis. Computer code is also found in devices we use everyday including microwaves, cars, watches, street lights and televisions. It is important for students to understand how devices work, and learn that they can be creators of software and not simply consumers of it.
Another reason that learning computer coding is important is that computing jobs are the fastest growing employment market in the United States. In Alaska alone there are currently 643 open computing jobs with an average salary of $81,560. Nationally there are close to 500,000 computing jobs currently available. This means that Alaskan students have an immense opportunity for future success if they learn coding and computer science skills during their school age years. Source: Code.org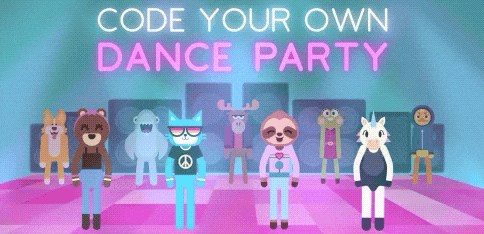 Each year, Code.org partners with industry leaders and artists to bring students new ways to practice their coding skills. This year, Alaskan students will be coding the popular 'Dance Party', where cartoon characters are 'coded' to do dance moves to popular songs from artists like Katy Perry, Shawn Mendes, Lil Nas X, Panic! At The Disco, Jonas Brothers. Other perennially popular activities are the Microsoft Minecraft and Star Wars coding tutorials. Students and educators can also dig deeper into the #CSforGood theme with the new Minecraft: AI for Good and AI for Oceans activities.
"Take time next week to learn something new about computer coding"
As the Code.org Regional Partner for Alaska that is providing statewide K-12 professional development on computer science, the Alaska Staff Development Network (ASDN) invites Alaska's school superintendents, principals, teachers, librarians, students, parents, grandparents and community leaders to take time next week to learn something new about computer coding. If you are not sure how to get started, HERE is a great how-to guide.
It is important that all Alaskan students have access to these skills, and it starts with offering opportunities like the 'Hour of Code'. Activities to easily get you coding on your PC, tablet or smartphone are available at the Hour of Code website. Lets get coding Alaska!
Thank you to GCI, Microsoft and the Alaska Department of Education and Early Development for their support of ASDN's efforts to expand access to computer science education in Alaska!