This week, educators from across the world, including here in Alaska, are participating in a unique educational event called the Global Learning Connection 2020. Sponsored by Microsoft's educational program Skype in the Classroom, this event leverages the communication apps Skype, Microsoft Teams and Flipgrid to create live and asynchronous connections for students around the world to meet with peer in other state or countries, or with guest content experts. The whole event is aimed at making it possible for students to travel the world virtually and make meaningful connections to people, cultures and information that would not be available to them in any other way, especially during the global pandemic.
I have been involved with Skype in the Classroom for over 4 years. As a long-time educator and advocate of using technology in schools meaningfully, Skype in the Classroom is one of the best platforms available for integrating technology into instruction.
Skype in the Classroom's platform is a reference point for educators to connect with each other or with subject experts that they would otherwise probably not have access to. Once educators arrange a time to meet, it's the connection, not the software, that shines. Students can share with each other, play games like Mystery Skype, hear from authors and scientists, and most powerfully, ask questions drawn from their own curiosity.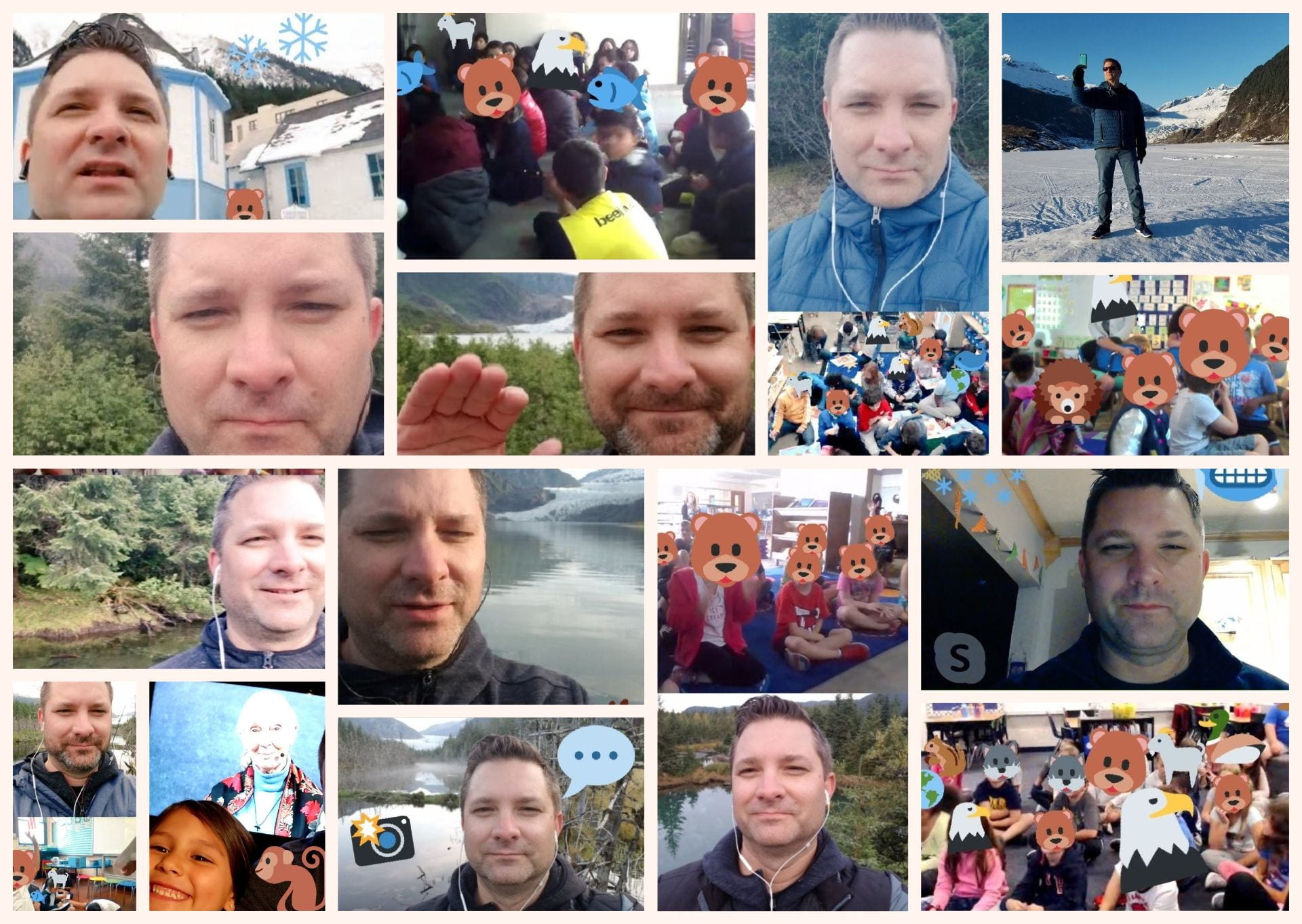 As an educator who works outside the classroom environment, I got involved by volunteering as a guest speaker. For 6 months of the year, 1-2 times per week before work I connected with classrooms across the globe to talk about the amazing natural beauty of the Mendenhall Glacier in Juneau. During that time, I've spoken with over 130 different classrooms around the globe. I have made connections with teachers and students across Europe, South America, India, North Africa, the Middle East, SE Asia as well as in many U.S states and across Canada.
One of my favorite stories from a Skype experience happened when a 1st grade student asked if Juneau has rainbows. It was such a beautiful question, and it blossomed into a discussion about how Southeast Alaska is a temperate rainforest and experiences some of the highest rates of rainfall in the world, that yes, often result in beautiful rainbows.
For this year's Global Learning Connection, I connected with a long-time Skype collaborator in Pennsylvania and a class of 4th graders at her school. Before to the connection, students drew on their prior knowledge and curiosity to outline questions to ask during the call. They then practiced their public speaking when called on to ask me a question about Alaska over Microsoft Teams. At this school, some students were onsite in the school and some connected in from their homes. We talked about the early cold season in Alaska, about the different kinds of wild animals that we experience here in and how cold it can get across Alaska.
Skype in the Classroom also has an archive of recorded live education events. This format has been very powerful during COVID. In my own home, my 2nd grader has enthusiastically tuned in most weeks to hear from authors, astronauts, artists and scientists.
I am a firm believer in this type of experiential, connected learning. It's why I went into teaching – to open opportunities for not only students to grow in skills like public speaking, but to provide opportunities for the world to seem more accessible, to stimulate curiosity and to promote peace and kindness through human interactions.
During a time where connection is so craved by everyone, I encourage my fellow educators to seek out and share global connections with your students. The world will seem so much vaster and wonderful, and yet feel much, much closer.