Uvlaalluataq! (Good morning in Iñupiaq)
Maayong Buntag! (Good morning in Bisaya)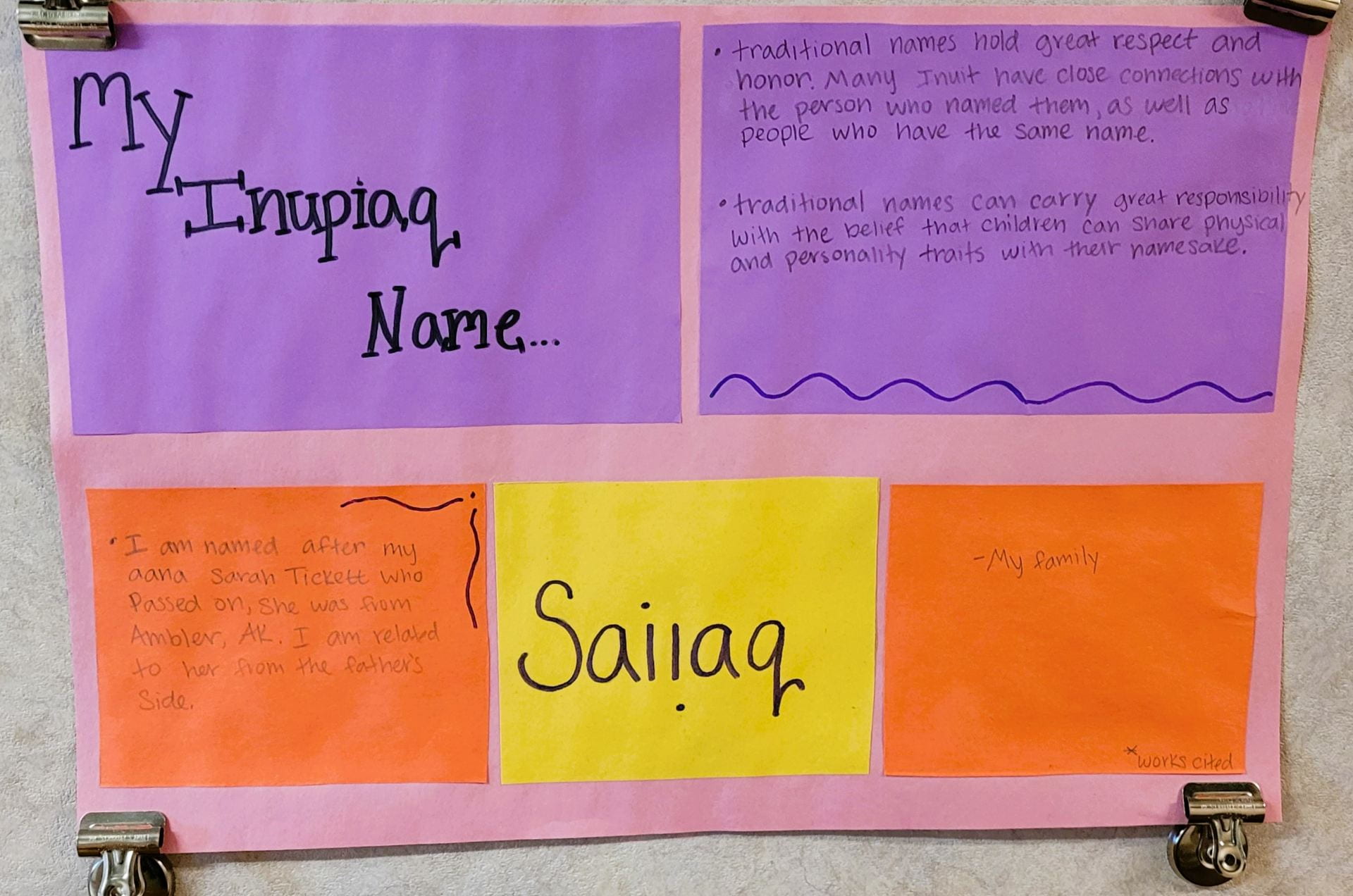 Hi! My name is Juvy Magsanay Pamunag, a J1 teacher from the Philippines. I am from Mindanao region, and I speak Cebuano colloquially known as "Bisaya". This is my 2nd year teaching in the Northwest Arctic Borough School District, and I teach ELA and Social Studies to grades 6 to 12 learners in Shungnak School.
Coming to Alaska to teach was beyond my imagination. What I mean is, this journey is such a blessing and an opportunity. I have come to a place so new and unknown to me. Despite being purposeful and energetic in my first year of teaching, environment and classroom challenges were thrown ahead of me. I almost gave up teaching but thanks that I did not and held on to what I believe that we can do better. I just have to open my eyes and my heart because help is everywhere.
One major help that I got in reaching out my Native Alaskan students is by taking a multicultural class. I've enrolled and completed this Spring 2023 an Alaska Staff Development Network (ASDN) Multicultural Studies for Alaska's Teachers. Through this course, with our knowledgeable instructor Dr. Panigkaq Agatha John-Shields, I have gained a lot of information and learning as an international educator. The class offers in-depth place-based and distance experience studying the history, economy, political organization, and cultures of rural Alaska. This is not only a class to renew my Alaska teaching certification, but this is also a class that made me reflect and be culturally responsive to my learners.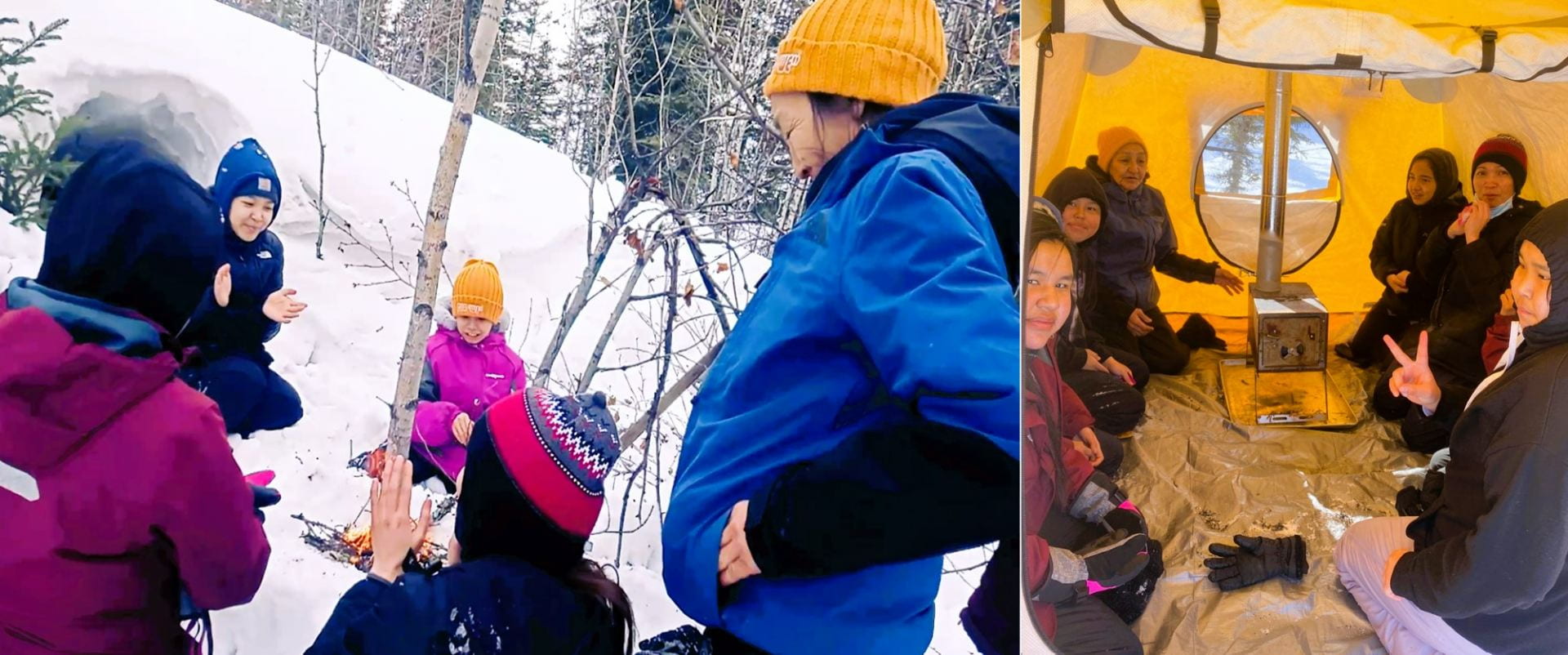 I teach full time in school so taking a class after school is a big responsibility. Yet, I am thankful that the class is an online course, and all assignments are done through a website of the University of Alaska Anchorage (UAA) Blackboard. What I have learned and accomplished in class is summed up by these big words: Yuuyaraq (The Way of the Human Being), the Alaska Native Values presentation, the hands-on project, the leadership and the cultural proficiency continuum, the discussion boards, the CRSB curriculum wheel and the lesson plan implementation, and more based on our book references – culturally proficient instruction and culturally responsive teaching.
I am proud to say that Shungnak School is a culturally responsive institution. And being part of the village and its community, we do collaboration, mentoring, and support to each community member with our motto "It's a We". It was made easy on my part to do cultural activities that are likewise outlined with the course I was taking since the school community is so supportive of it. With my mentors, Mr. Roger Franklin (our principal) and Ms. Dolly (our Iñupiaq teacher), we were able to do multicultural activities with our PK to 12 students and teachers. Some of the activities we have made with our learners are skinning and cutting meat/fish, skiing, building snow cave, making fire, Inupiaq word translation, roasting meat on open fire, setting up tents with stove, Iñupiaq Values PowerPoint making and research, Iñupiaq Word of the day, Happy Birthday "We", and a lot more.
One of the highlights of our multicultural activities was showcasing our Filipino culture and tradition to our Iñupiaq students. With my co-Filipino J1 teachers Ms. Mhadelle Lugod, Ms. April Mae Dela Cruz, and Ms. Cheryl Mae Abejuela, we were able to present school-wide the Philippine traditional dress and cloth, flag, dance, food, traditional Filipino games, and our Filipino Values.
Finally, I wanted to end this story with one of my class assignments responses to what is culturally responsive teaching and learning. And I quote "Cultural responsiveness for me is being aware that my learners have different culture from mine and that I have understood that beyond this difference is the effort to know them well to bring in successes not only in the classroom but also to everyone's life in the community; as reflected on the book's cover of CRSB Teaching, it says "Classroom to Community and Back". Giving time to be involved in the community, knowing the learner's home, asking for community's support, and connecting learners' culture back to the classroom setting could be of greatest help to improve learning outcomes".
QUYANA!