In November 2018, a Palmer High School (PHS) student, Zoe Nelles, was struck by a realization that her peers may not have weekend food security. Zoe took the initiative and reached out to a PHS teacher for help, and from there the PHS Sandwich Project began. In the beginning stages of the project, Zoe would make PBJ sandwiches in her home and used donated non-perishable food items to fill the bags. The first week 7 food bags were delivered to students on a Friday afternoon. Zoe continued to spear head the program for 2 years, through the spring of 2020, when she graduated.
Through generous grants from the Mat-Su Health Foundation, The Food Bank of Alaska, and The Palmer Community Foundation, an affiliate of The Alaska Community Foundation, the project continues to grow each year. This grant money was used to buy not only food items, but also to buy structural supplies to sustain the program, such as shelving and bins to properly store items as well as a freezer and refrigerator for perishable items.
During the Spring of 2019 when the Covid-19 pandemic first began, the program switched its focus to meet the community needs at that time. Food items were geared more toward family, including staples such as bread and milk and items for a family meal, such as spaghetti. Boxes were prepared and delivered weekly mostly by Mat-Su School Nurses and school staff, who identified families in need from their individual schools.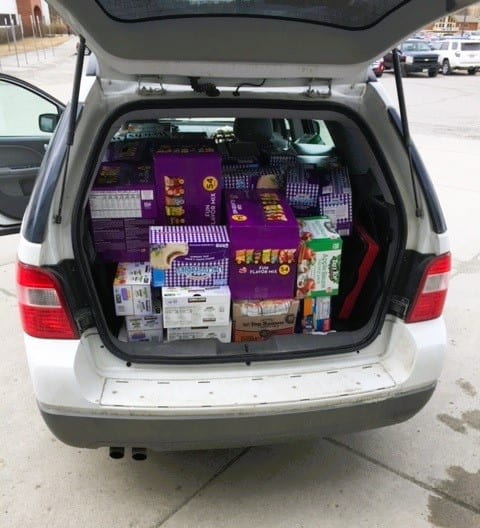 The PHS Sandwich Project has grown to serve 9 schools in Palmer and the surrounding areas providing weekend food security for nearly 200 students a week. It has become a community effort. The Palmer Lions Club generously donated $5000 to the project this fall, and Lion members have also been faithful to assist with weekly deliveries to several of the schools served. The congregation of the Palmer United Methodist Church have been very instrumental in the program since the pandemic. Previously the church members were providing meals independently to several schools. They were unable to congregate due to the pandemic, so they began to partner with the Sandwich Project. The people of the United Methodist Church started by bringing donated food items as they were able, along with inspirational cards to put in each bag. This school year, they purchased and wrapped Christmas gifts for 160+ students who received the weekend bags. This past semester they wrote a grant and received monies from the Mat-Su Health Foundation. The congregation of the Palmer United Methodist Church have shopped for and delivered food items nearly every week this past semester to serve the entirety of the now 190+ students receiving weekend food bags! Their kindness and dedication to the Sandwich Project has reached throughout the greater Palmer community, helping to meet the most basic needs of students of all ages. The congregation was recently honored by the Mat-Su Education Association for their support of this project.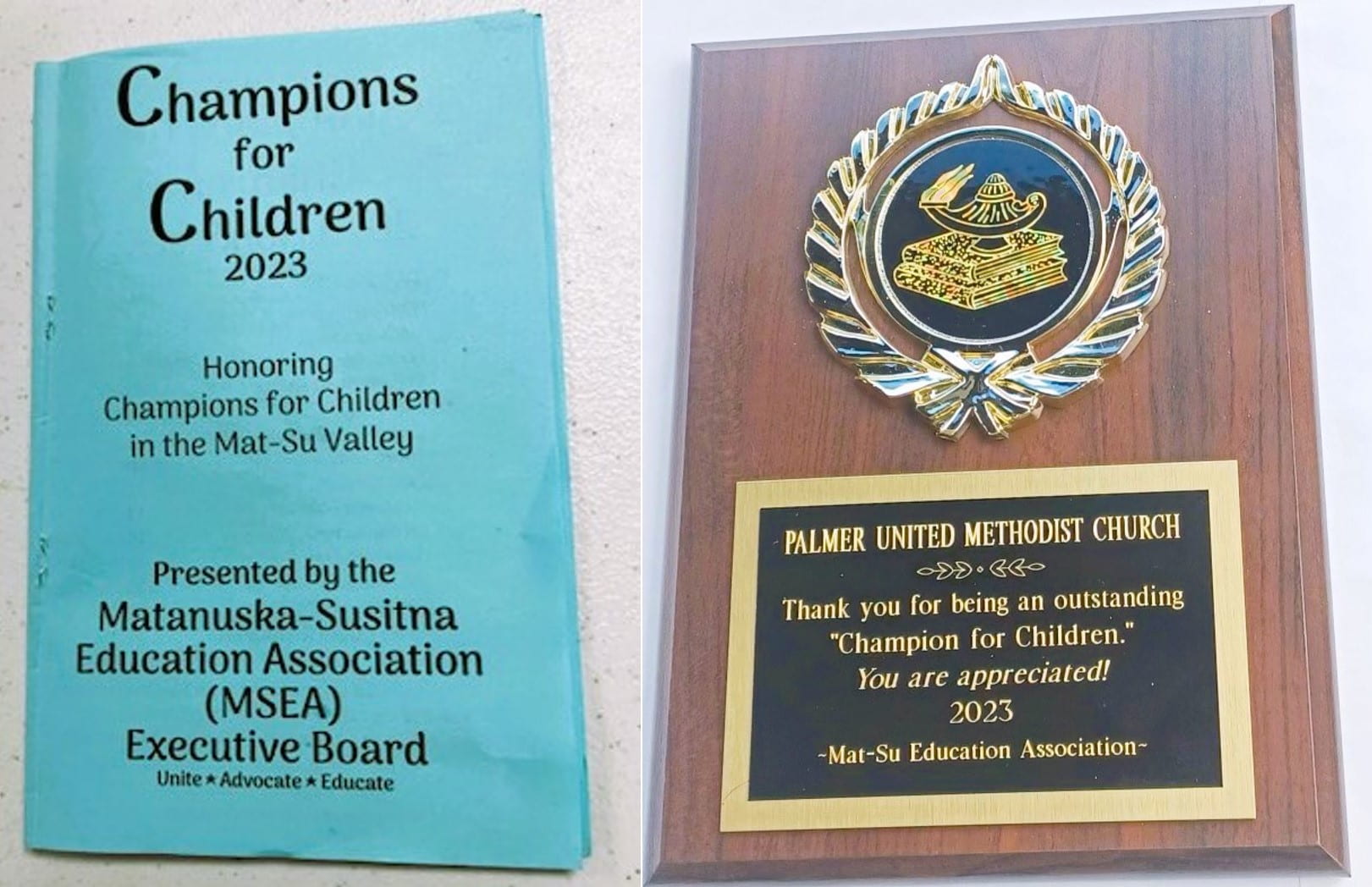 In addition to our community partners, the Sandwich Project provides a way for PHS students to be involved in service to their community. The food bags are packed each week by students of the Palmer High National Honor Society. Other students have assisted with inventory and storage of food items, and many have been gracious to help with transferring items from very full cars hailing from Costco to the storage area, many times in the typical Alaskan winter days of cold, snow, and wind. Generous food drives by PHS students/families on occasion have also been successful in providing needed items.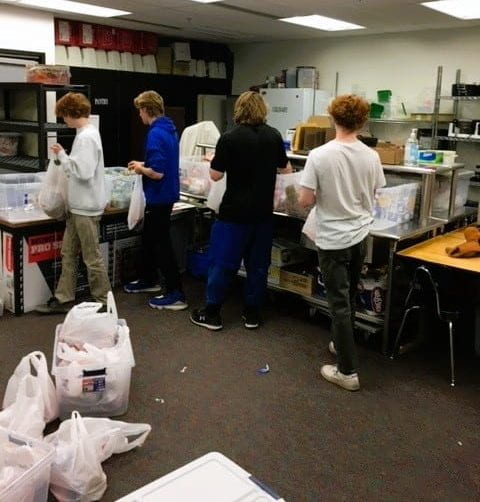 The project continues to grow and evolve each year. We no longer make PBJ by hand, we use frozen uncrustable sandwiches for the "sandwich" part of the project. Last school year, over 2000 weekend food bags were delivered, this year we are on track to deliver just over 5000! This could not be done without an amazing outpouring of donations and hard work from our school, students and staff, and surrounding community members.  If this sounds like something you might like to start in your community, start small, identify community assets, do what you can with what you have, and watch it grow as you provide for student needs!