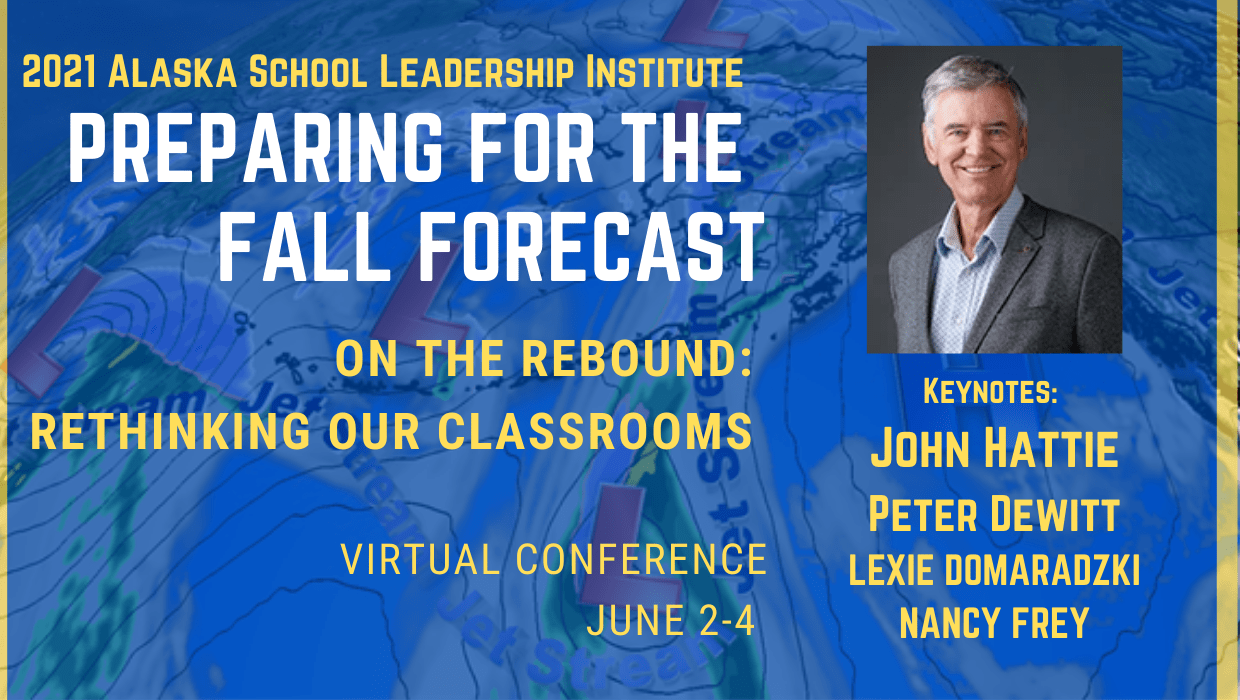 During the first week of June 2021, over 180 education leaders from 31 school districts across Alaska came together virtually for the 13th annual Alaska School Leadership Institute (ASLI).  Designed as an opportunity for Alaska's rural school leaders to connect, reflect and plan for the next school year, the 2021 ASLI hosted a dynamic lineup of nationally and internationally recognized speakers that challenged conference attendees to reflect on the experience of leading through the pandemic and to plan for the next school year in a way that embraces lessons learned. The ASLI conference is organized each year by the Alaska Staff Development Network (ASDN).
The first day of speakers began with Dr. Peter Dewitt who focused on instructional leadership and ways to build credibility as a leader. In the afternoon, participants had a one of kind 'question and answer' opportunity with Dr. John Hattie, an internationally recognized education researcher, widely known for his Visible Learning meta-study of what works best for learning and the '10 Mindframes' framework which identifies concepts that research says should underpin every action in schools.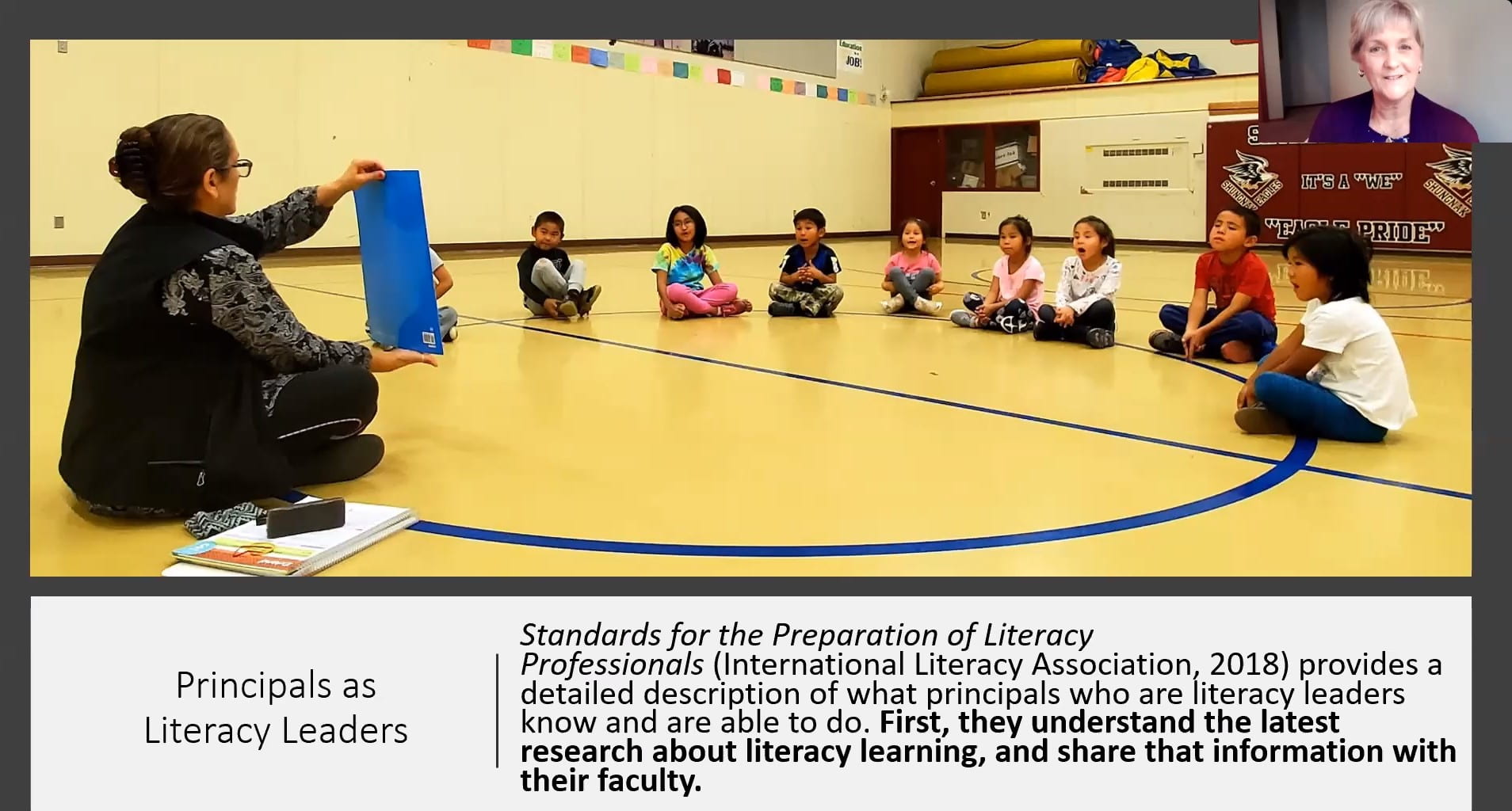 Day two featured a keynote entitled "Getting Literacy Right!" by Lexie Domaradzki who has presented at the ASLI conference since its inaugural year. Participants received thoughtful and wide-ranging guidance on best practices and resources for leading literacy development at the classroom, school, and district level.
The final day's extended closing keynote was given by Dr. Nancy Frey who worked with leaders to develop their awareness on how to address the collective traumas we have experienced during the pandemic, to evaluate what to carry forward and what to leave behind and to shift the narrative from learning loss to "learning leaps."
In between keynotes, participants could dig deeper into content strands from some of the keynote presenters, from literacy expert Shelby Skaanes, and from ASLI newcomer Pilar Holtop from the National Institute of Excellence in Teaching (NIET).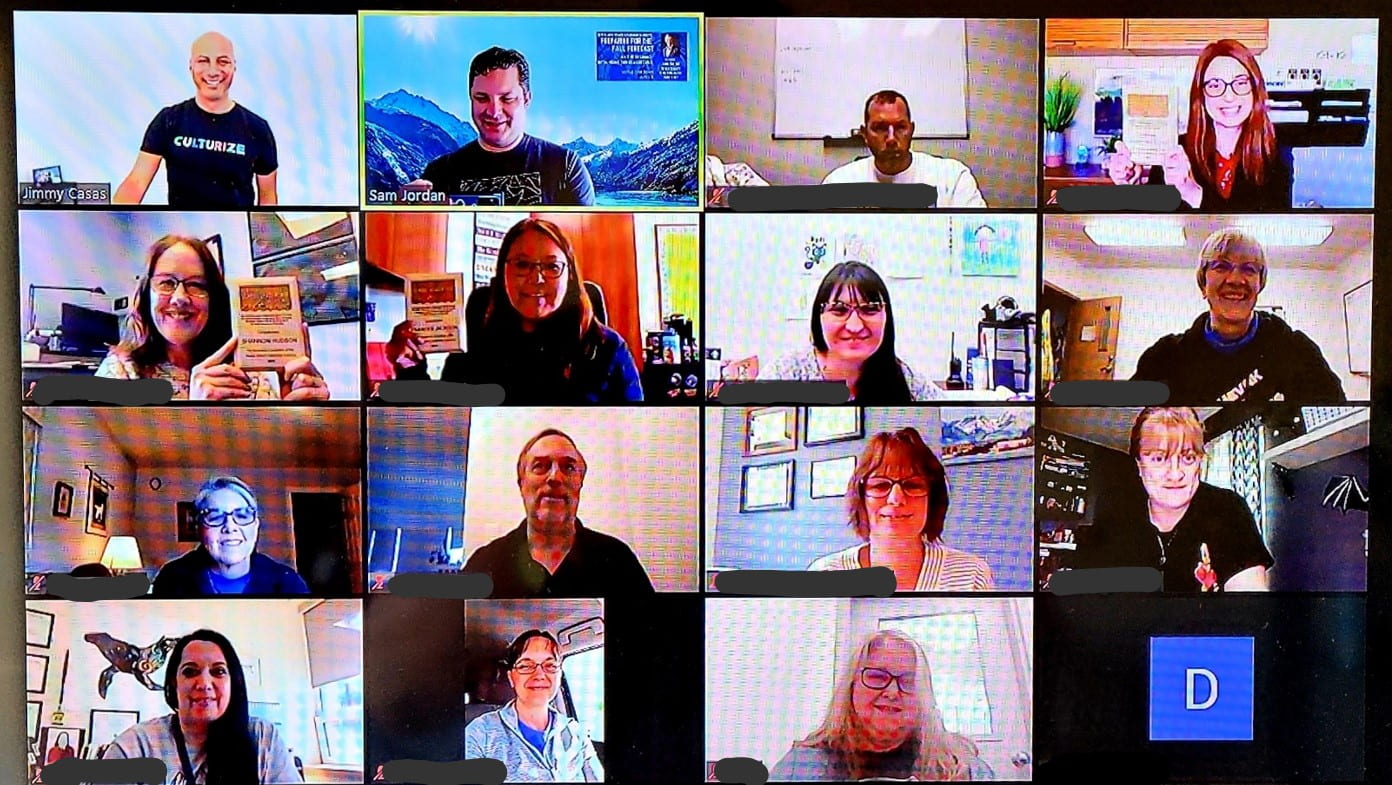 Rural educators and early career principals who are participating in two projects managed by the Alaska Council of School Administrators (ACSA) and ASDN also had focused strands at ASLI. Participants in the Increasing Performance and Retention in Alaska's Rural Schools (IPRARS) grant spent time with national trainer Dave Nagel on leading schools with the principals of Visible Learning research. Participants in the Alaska School Leadership Academy (ASLA) worked with national leadership trainer Jimmy Casas to plan for the next year. The ASLA program also took time to celebrate its second cohort of program graduates.
A highlight of the ASLI conference was our DJ host and longtime educator Willie Adams who took music requests from participants during the lead up to keynotes and throughout the lunch breaks.  These 'virtual dance parties' added great energy and connection between participants in this online format.
One rural principal described their ASLI conference experience in this way:
"Motivational, inspirational and definitely inspires me as a school leader to know I am moving in the right direction. I obtained great ideas and resources/research."
When asked for one word to describe their time at ASLI, participants noted "inspiring", "validating", "excellent" and "invigorating" among many other positive thoughts.
At its heart, the ASLI conference is about providing support and guidance to Alaska's rural education leaders. Below, find a short list of helpful content from ASLI sessions: