The Alaska School Leadership Academy (ASLA) is a professional development program for early career principals in Alaska. Started in 2018 and administered by the Alaska Council of School Administrators (ASCA) and the Alaska Staff Development Network (ASDN), the program now supports two cohorts of principals from 24 school districts across the state. ASLA is funded through a grant from the Alaska Department of Education and Early Development (DEED) and guided by the Alaska Association of Elementary School Principals (AASEP), the Alaska Association of Secondary School Principals (AASSP), the University of Alaska-Southeast and the Anchorage School District.
At the recent 2019 Alaska Principals Conference, ASLA held a pre-conference day where cohort participants received face to face training from nationally recognized principal trainers Lexie Domaradzki and Gary Whitely. The day-long discussion was built around 'dispositions of leadership', concepts known to promote instructional leadership and a positive school culture. Of the ASLA cohort, trainer Gary Whiteley commented, "The principals participating in the training were engaged in learning with, and importantly, from one another. They will return to their respective schools equipped with strategies and skills for effective communication."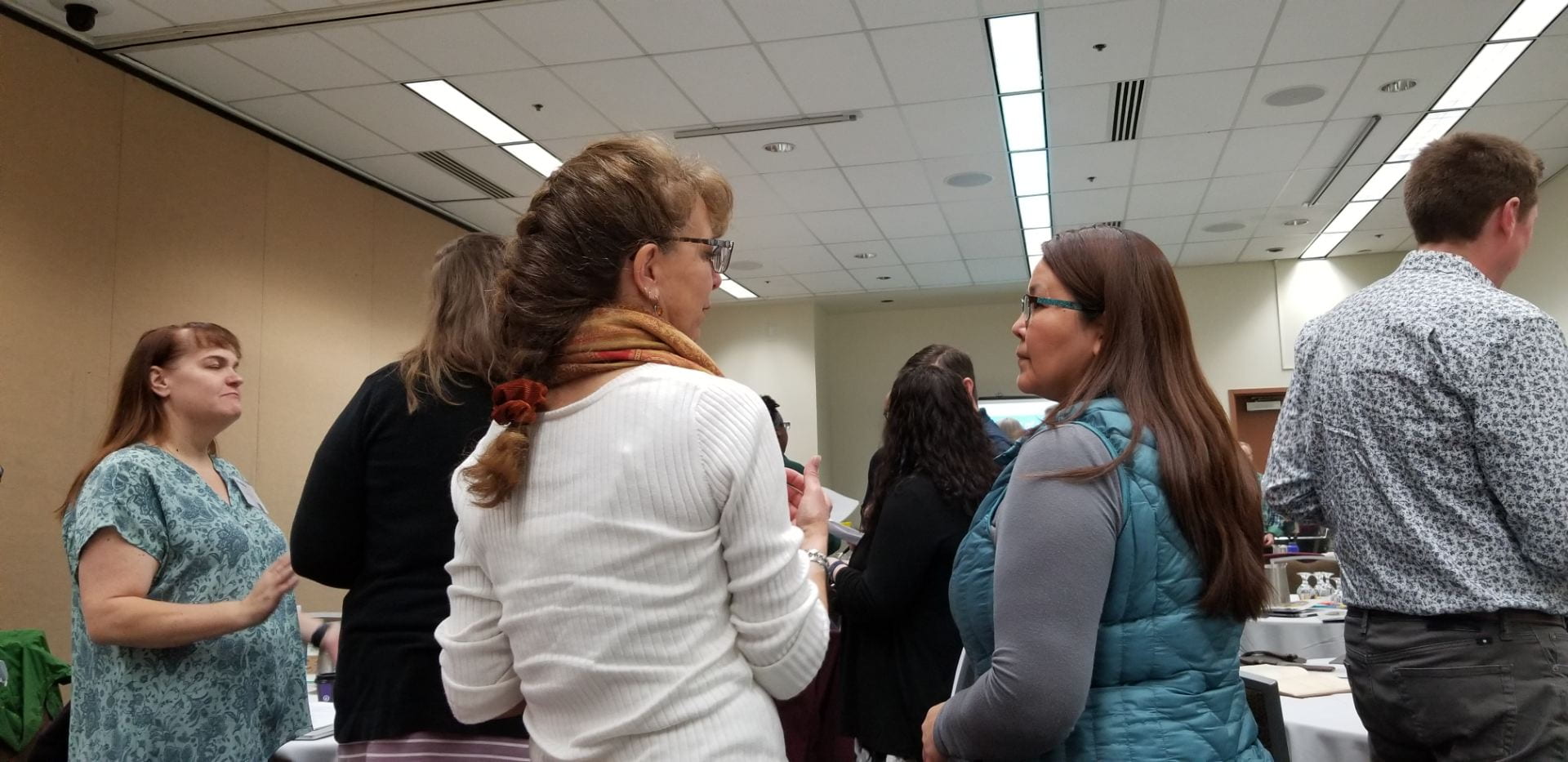 In addition to face to face trainings that take place three times per year, principals also receive monthly mentoring from seasoned Alaskan administrators and take part in an online community through the Alaska Professional Learning Network (AkPLN).
One of the most important aspects of the ASLA program is the ability of participants to build a network of professional peers that can be relied on for comradery and as sounding boards as they grow into their positions as school leaders.
"It is an honor to work with the ASLA cohorts," says Sam Jordan, ASLA program coordinator. "Each and every one of these principals inspires me with their thoughtfulness and dedication to the education communities they serve." Looking forward, ASLA aims to support the whole continuum of principalship, including assistant principals and aspiring principals. Growing and sustaining education leadership in Alaska's schools is the goal.