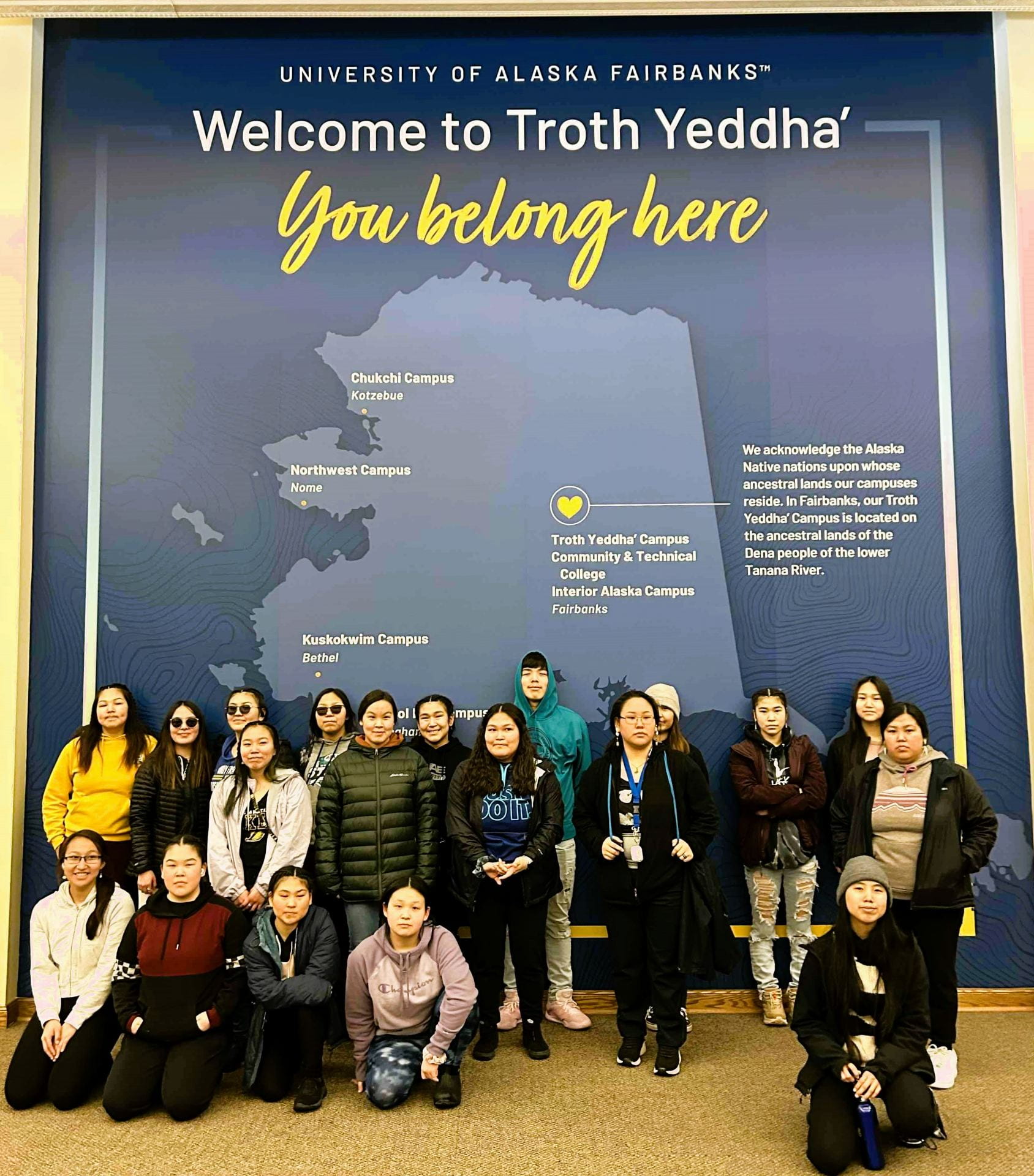 Students from Rural Alaska don't often get the opportunity to participate in college tours. Weather, distance, and logistics are a challenge when your hometown is accessible only by small plane or boat. Thanks to the support of the Rural Alaska GEAR UP Partnership, 19 students from villages served by Lower Kuskokwim School District got the opportunity to go on a statewide tour of post-secondary programs at UAF, UAA, APU, and AVTEC.
In Fairbanks, at the Troth Yeddha' Campus, the group took a campus tour, visited the Student RecreationCenter, spoke with the Outdoor Adventures Staff, and ate in the cafeteria. They spent the afternoon speaking with counselors from the Rural Student Services program and learning about the cultural and academic support that's available at UAF. The RSS tutors, two of whom are LKSD graduates, played a fun round of college bingo with the group.
In Anchorage the students toured UAA with a focus on the Nursing Program, Community and Technical College, and the College of Health. At the UAA Native Student Services Office, to meet with Paula Jones, the Student Services Coordinator. Dr. Agatha John-Shields surprised the group with a visit, where she captivated the group by explaining college life in both Yup'ik and English. The next stop was Alaska Pacific University for a campus tour. Barbara Amos, the Native Student Services Counselor also spoke to the group in Yup'ik and made connections with students' communities and families. APU President, Dr. Janelle Vanasse, who worked in LKSD for many years and has deep roots there, took some time to speak with students personally. 
With aviation being a career option in rural Alaska, several students on the tour are interested in aviation careers, so they ended their Anchorage visit with a tour of the Aviation Campus at Merrill Field. It was clear that students interested in becoming pilots or mechanics could picture themselves in the program. With professional training in aviation, students could bring their skills back to their villages, find a rewarding career, and help their communities thrive. 
In the last stop of the tour, the group visited the Alaska Vocational Technical Center in Seward. They learned about the many options available through AVTEC: Culinary Arts, Diesel/Heavy Equipment, Construction Technology, Industrial Welding, and Plumbing and Heating.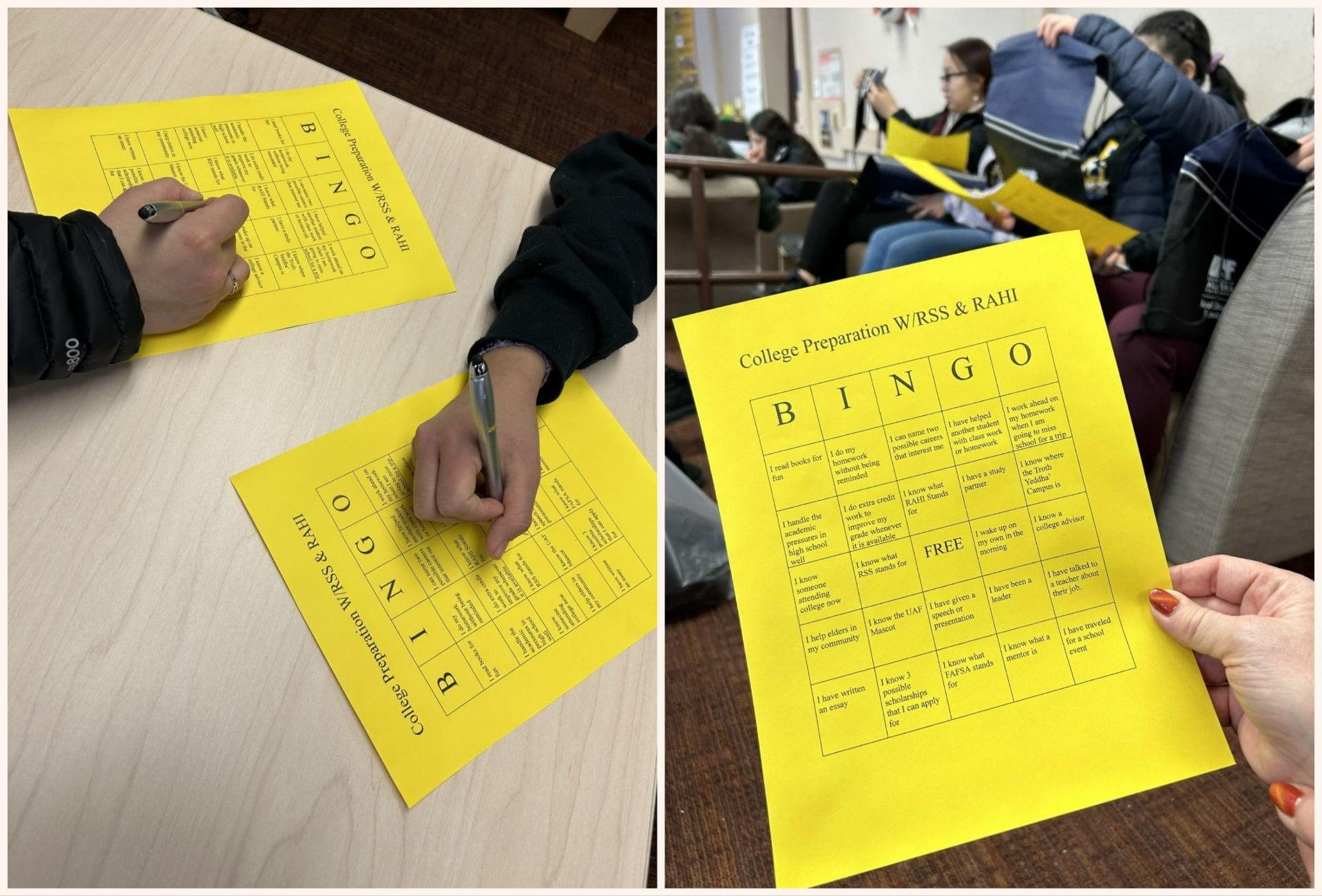 It's clear after the week-long tour that LKSD students have the grit to pursue post secondary education. The Rural Alaska GEAR UP Partnership has paved the way for them to recognize the opportunities available right here in Alaska. They can pursue college and get training for the futures they dream of, and they can do it all not too far from home.