Alaska's winter season is something special. Extreme. Beautiful. Unpredictable. Long. To get to and from school, many students and staff stoically suit up with the necessary hats, gloves, jackets, snow pants and boots, often traversing formidable snow berms and ice encrusted roadways. They also sometimes brave temperatures that can reach down to -65 below zero. The moving thing about Alaska's school communities is that they embrace these realities with a special brand of Alaskan hardiness and inspired appreciation.
The Our Alaskan Schools Blog is pleased to
offer 'A View from the Window', a showcase of visual snapshots from seven different schools across the state that highlight what students and staff are experiencing during this unique season in The Last Frontier.
Metlakatla
Principal Shannon Hudson at Annette Island School District in Metatkala brings us this view from the language arts classroom at Charles Leask Middle School. On the left is Leadville Mt. and on the right is Purple Mt.
Wrangell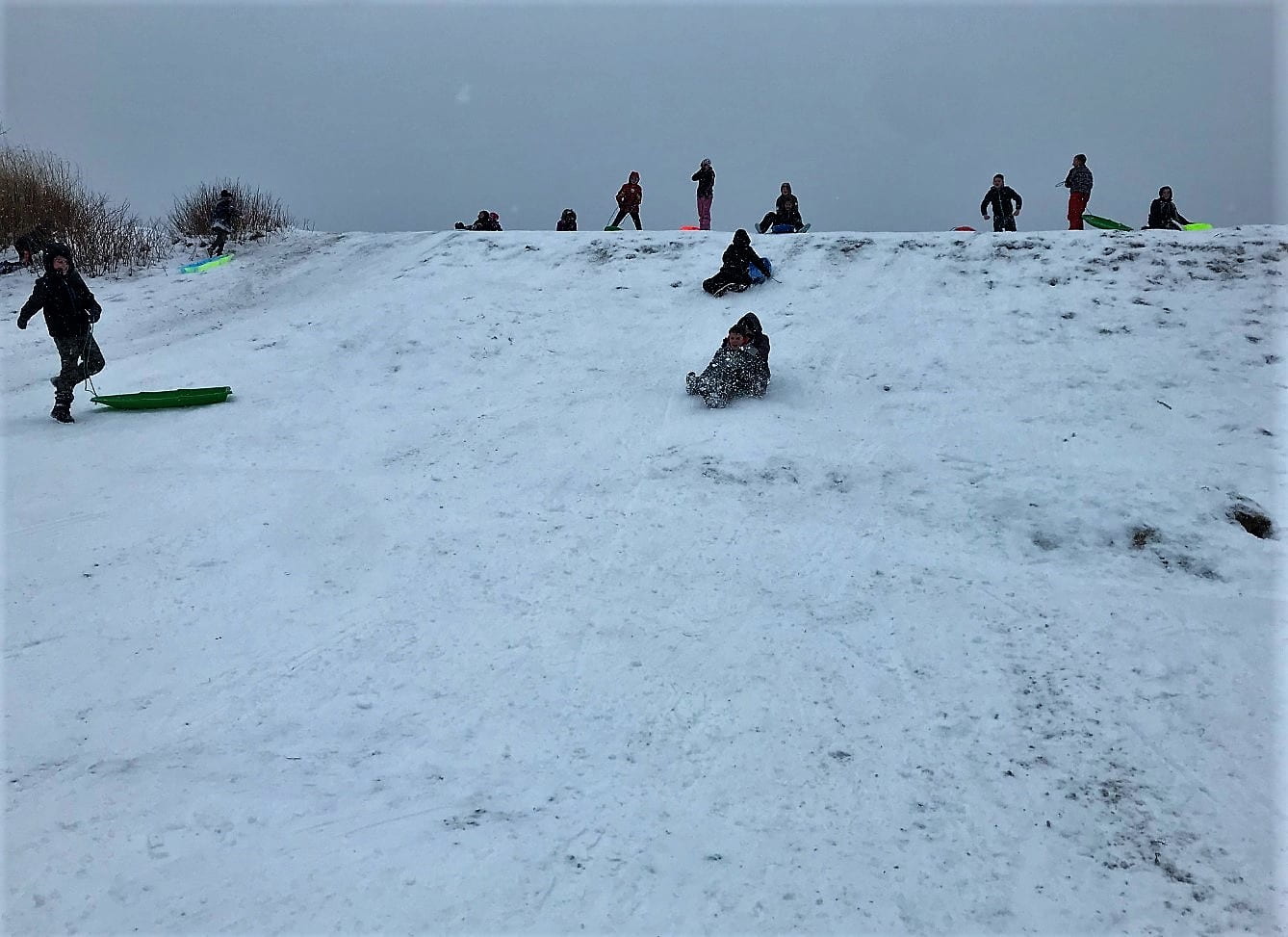 Outside the school window, Hannah, a student in Wrangell Public Schools, sees snowflakes falling to the ground in many shapes and sizes, tree branches covered in snow swaying back and forth and the sledding hill heavily covered in snow and ice.
Naknek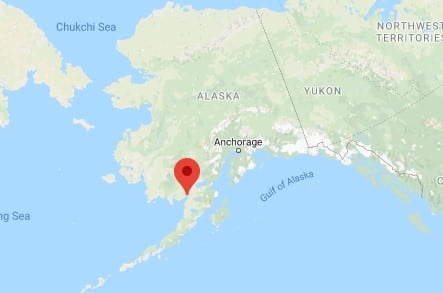 Principal Shannon Harvilla brings us this beautiful sunrise seen out a classroom window in the Bristol Bay Borough School District. This particular morning was so clear that you could see a distant volcano in Katmai National Park, roughly 100 miles away. 
Seward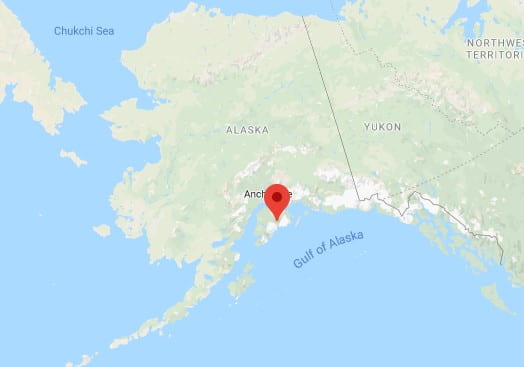 Nick Jordan, Special Services Aide at Seward Middle School in the Kenai Peninsula Borough School District sends this picture looking out at Mt. Alice, named after Alice Lowell Scheffler, one of the first homesteaders to settle the Seward area in 1883. Mt. Alice is part of the Chugach National Forest and rises 5318 ft above sea level.
Tanacross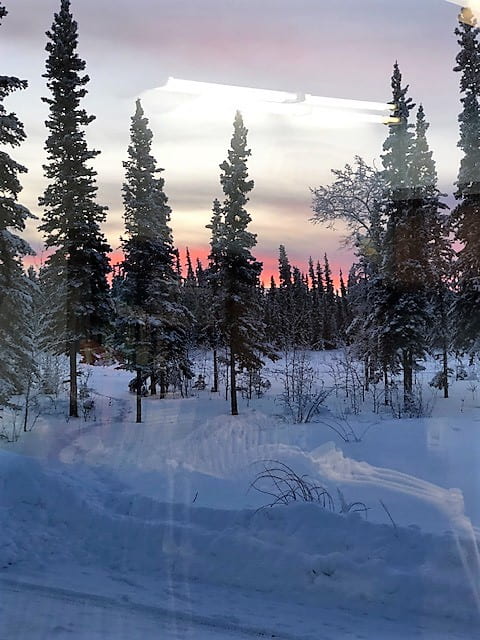 Principal Suzanne Bell in Tanacross shares that hers one of the most beautiful areas of Alaska. Tanacross is part of the Alaska Gateway School District. She says that she gets to look out at the Alaska Range all day. "I have seen fox and moose from my classroom window and some of the most beautiful sunrises and sun dogs!"
Fairbanks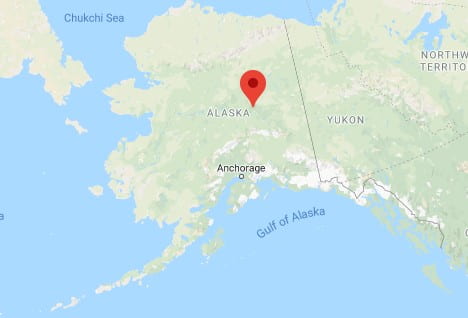 Tana Martin, the librarian/media specialist at Tanana Middle School in Fairbanks sent us a picture showing how her school shares a fence with the U.S. Army's Ft. Wainwright. "The chances are pretty good that when you look out one of our windows in winter, you're going to see some snow!! Located in Fairbanks, a city of extreme temperatures, Tanana Middle School students begin to see snow in September. It usually begins to stick in late October. The average annual snowfall is 65" but it's all mostly gone by mid-April."
Kotzebue
Frances Gage, the Special Programs / IEP Compliance Specialist at the Northwest Arctic Borough School District sends this sunny, but cold view of June Nelson Elementary School's playground. The temperature this day was hovering at about -20 degrees.
Meade River 
Principal MJ Geiser at the Meade River School in Atqasuk, AK sent in a picture taken January 16, 2020 when students and staff started to see the beautiful effect of the sun coming back after the long winter period when it does not rise in the far arctic north of Alaska.
We hope you've enjoyed this visual trip around some of Alaska's schools in winter.