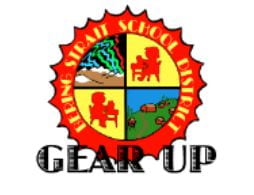 The Gaining Early Awareness and Readiness for Undergraduate Programs (GEAR UP) initiative is one of the largest national programs for increasing the college and career readiness of low-income students in the U.S. Focused on middle and high school students, GEAR UP helps empower local partnerships comprised of K-12 schools, institutions of higher education, state agencies, and community organizations to achieve three strategic goals: (1) increasing the postsecondary expectations and readiness of students; (2) improving high school graduation and postsecondary enrollment rates; and (3) raising the knowledge of postsecondary options, preparation, and financing among students and families.
The Rural Alaska GEAR UP Partnership serves students in Alaska's two largest rural school districts; Bering Strait (BSSD) and Lower Kuskokwim (LKSD) in western Alaska. The partnership is supported by the Alaska Staff Development Network (ASDN). ASDN's founder Kelly Tonsmeire serves as the Rural Alaska GEAR UP Partnership Project Director.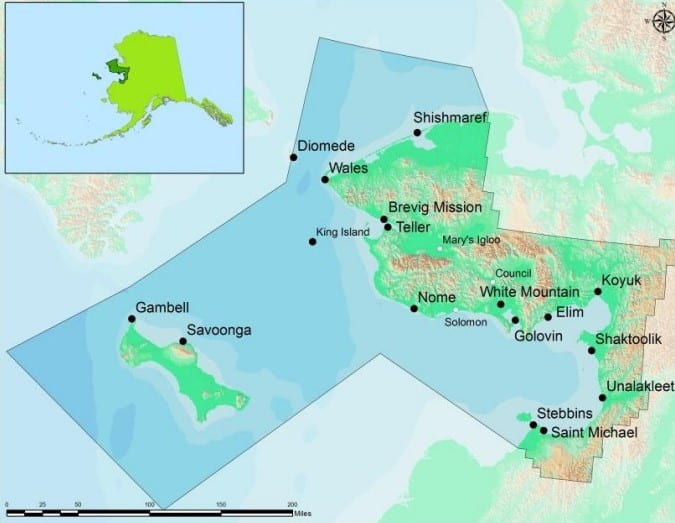 The Bering Strait School District (BSSD) serves 15 village communities, the majority of which are only accessible by plane or, in the case of Diomede, by helicopter. The district is geographically one of the largest in the United States, encompassing an area of 80,000 square miles. BSSD's GEAR UP program serves a cohort of 556 students in grades 6-9 and prides itself that their program is highly responsive the needs and ambitions of its students.
BSSD's GEAR UP program focuses on three main services:
An after school tutoring program
A school and district level science fair competition
A Middle School Academy focused on STEM
"Our students are truly ingenious", states Carolyn Heflin, BSSD's GEAR UP program lead. "They look at problems and can instantly see solutions to making things work. I think it reflects a certain pragmatism that students in Western Alaska grow up with. Our GEAR UP program tries to amplify and refine that natural talent."
The foundation to BSSD's GEAR UP work is providing year long after school tutoring. Teachers at each school site volunteer for a tutoring role and work with groups of students after the regular school day ends. Tutoring sessions provide a safe, warm and supportive space for students to either receive extra help with assignments or dig deeper into topics that interest them.
GEAR UP has also empowered BSSD to create a district wide science fair competition. "We wanted to provide an opportunity beyond sports for students to interact with each other, with students from other BSSD schools and ultimately with students from around the state," reflects Carolyn Heflin.
The district science fair allows students to explore areas of STEM (science, technology, engineering and mathematics), design a science fair project, practice public speaking about their project and potentially move from a schoolwide competition to a district wide competition. District winners then compete at the statewide Alaska Science & Engineering Fair event held each spring.
Supporting BSSD's science fair program is their STEM curriculum. BSSD uses Project Lead the Way (PLTW) to provide hands on learning experiences and STEM career exploration. Their use of PLTW focuses on two main areas:
Design and Modeling, where students discover the design process and develop an understanding of the influence of creativity and innovation in their lives. They are then challenged and empowered to use and apply what they've learned throughout the unit to design a therapeutic toy for a child who has cerebral palsy.
Automation and Robotics, where students learn about the history and impact of automation and robotics as they explore mechanical systems, energy transfer, machine automation, and computer control systems.
Through the PLTW curriculum, BSSD students have been able to construct robots, create working models for common infrastructure like traffic lights and use engineering principles to design therapeutic toys for children with disabilities.
The final component of BSSD's GEAR UP program is the two-week Middle School Academy run at the Alaska Native and Science Engineering Academy (ANSEP) in Anchorage. This academy is an experience designed to promote STEM education and exploration of careers across the STEM fields.
It is both an academic and residential experience for students, many of whom who have not spent much time away from the Bering Strait region. Students engage in a variety of hands-on activities during their time at ANSEP, from building a computer to dissecting squid to testing structures on an earthquake simulation table.
"Our overall goal in GEAR UP is to try and hook students into something they are passionate about and begin to imagine how they could translate that into a career," states Carolyn Helfin. "And everyone has benefited! Our students love it, and our teachers relish in 'getting their geek on' and sharing their excitement about STEM and deep learning."
Future plans for BSSD's GEAR UP program include the development of career focused electives at the high school level and the development of aviation training opportunities with the Northwestern Alaska Career and Technical Center (NACTEC) in Nome.
To learn more about the Bering Strait School District, you can watch this amazing film about each of its fifteen unique school sites and their communities.