This winter, students in the Nenana City Schools (NCS) took part in a dog mushing program sponsored by NCS and the local tribal government, the Nenana Native Association. Supported by a federal Alaska Native Education Grant award, the program partnered with local mushing legend Bill Cotter and sent three high school seniors to his dog yard 4 days a week, from January to March. There they learned how to take care of dogs and learned how to mush, working their way up to solo 8 mile trips by the end of their time with him.
The program also hosted a "Dog Mushing Week" from March 4th-8th for the entire school, kindergarten through 12th grade. The focus week brought about two dozen visitors into the school building and also took students out into the community every day.
Elementary students visited a local kennel to learn how to take care of dogs. In the afternoons, the school brought in guest visitors, who ranged from dog mushers to Iditarod veterinarians. At the end of the week, the Tribal Hall hosted the entire elementary school where they learned traditional Athabaskan dances, beading, and went on dog sled rides around Nenana and on the river.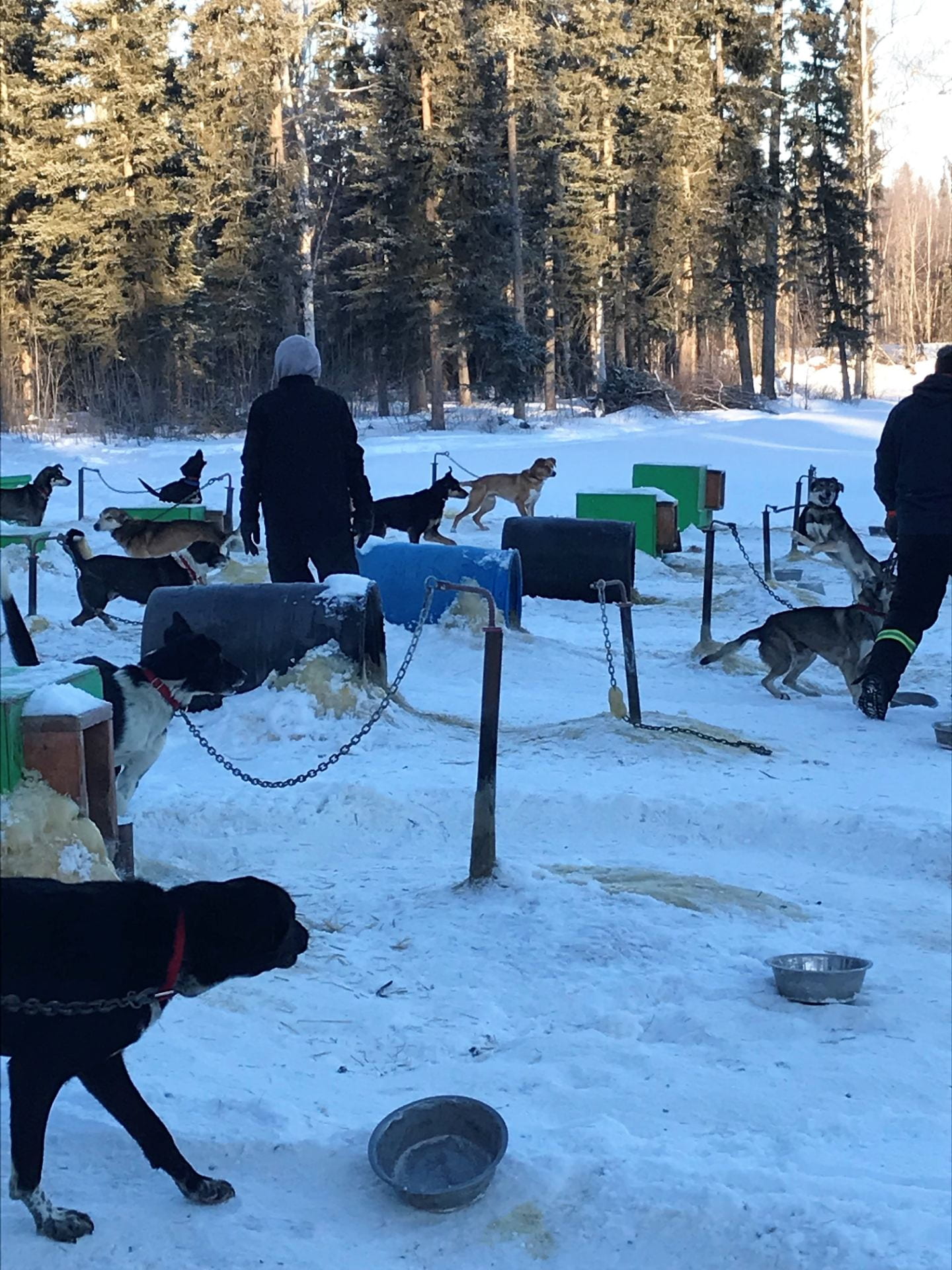 Secondary students could choose between different workshops, including learning how to make dog collars and booties, the science behind dog mushing, visiting dog kennels (including sled rides), and constructing model dog sleds. Students, some of whom are participating in a program to earn their drone pilot license, filmed the dog sledding activities using cameras mounted up to flight drones.
The program, including the 'Dog Mushing Week', was well received by students, staff, parents, elders, community partners, and the community at large.  It was a great example of place-based learning, and of valuing and celebrating the things that make the Nenana community a unique and interesting part of Alaska.
---
Have a story to share from your own school/district? You can either fill out this Google form, or simply send Sam Jordan content directly to work up a post.  We are looking for posts of no more than 500 words, accompanied by 1-2 pictures if available. If you need ideas, check out this doc https://bit.ly/2HDqyGx