At the recent 2022 CSEdCon Global CS Education Conference, the Alaska Staff Development Network (ASDN) accepted an award for 'overcoming the odds' from Code.org, the international leader in computer science education. ASDN is a division of the education non-profit Alaska Council of School Administrators (ACSA). For the past four years, ASDN has served as the Code.org Regional Partner for Alaska and worked to expand access to computer science education across the state by providing professional learning opportunities for K-12 educators and advocating for computer science education policy. To date, ASDN has provided computer science curriculum professional development to nearly 1,000 Alaskan educators in 44 of Alaska's 54 school districts.
ASDN Code.org lead Cheryl Bobo accepted the award on behalf of the entire ASDN staff. Of the award, Cheryl noted, "It really was team award for the work Alaska Staff Development Network has done to power through to get computer science moving in Alaska. And it was exciting to see Alaska represented on the international stage!" *For more on Code.org's impact in Alaska see the blog post 'In their rural subsistence village, this educator teaches coding to Alaska Native students.'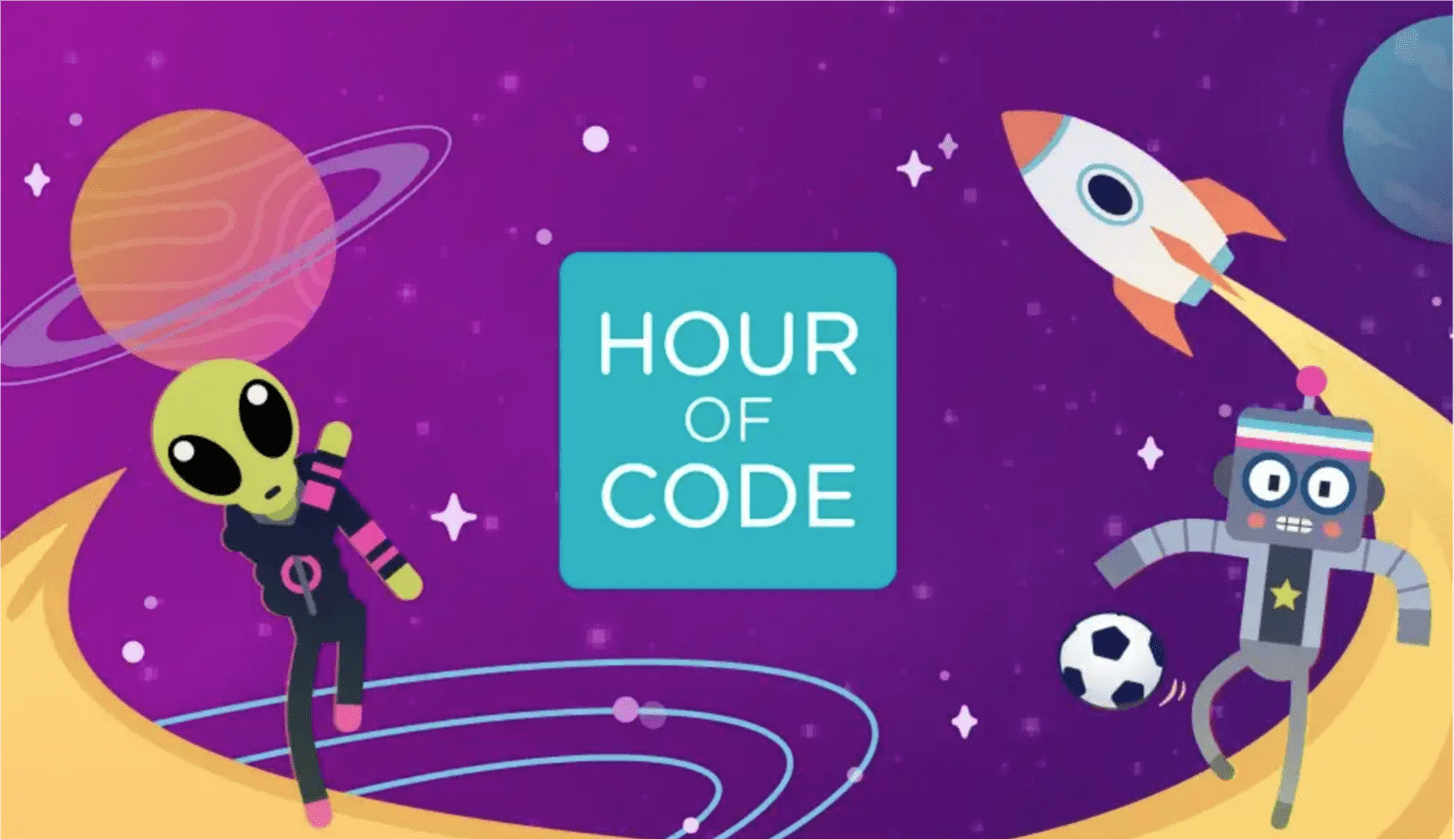 Receipt of this award comes just as educators around Alaska are gearing up for this year's Hour of Code. Hour of Code started as a one-hour introduction to computer science during the month of December, designed to demystify "code", to show that anybody can learn the basics, and to broaden participation in the field of computer science. It has since become a worldwide effort in more than 180+ countries to celebrate computer science. This year, the Hour of Code takes place December 5th-11th.
Each year new Hour of Code activities are launched by many computer science partners. Of note this year, there is a new 'Long Live Wakanda' block coding game from Microsoft and the popular 'Dance Party' coding activity includes new music from Beyoncé (Break My Soul), Harry Styles (As It Was), Lizzo" (2 Be Loved) and from Disney's Encanto (We Don't Talk About Bruno).  Take a look at Code.org's 2022 Hour of Code blog post for all the details.
Complimenting all the 'Hour of Code' activities is a large assortment of resources from CSEdWeek.org, including 'CS Heroes' that highlights trailblazers in the field of computer science that are breaking down barriers of access and showing what a diverse community of people reflecting many backgrounds, languages and perspectives can create in the technology space.

ASDN encourages everyone to take time next week to dig into computer science, try some activities and learn more about the K-12 computer science movement. For more details about opportunities to teach computer science here in Alaska, visit us at https://asdn.org/code-org/
ASDN thanks all our partners who make the work expanding computer science in Alaska possible.