About a year ago, I started rethinking how I teach.
Not because someone told me to, or a mandate of any sort. But I felt a pressing on my heart to switch some things around and find some more joy. This planning and idea mulling turned out to be a blessing during remote learning. 
None of us were prepared for spring, and this fall has been filled with lots of struggles, questions, and tech issues. But there is joy where you look for it, even if it is different than ever before. 
I teach 6-8th grade Language Arts at a K-8 school in Fairbanks, AK. I often have the same students for 2-3 years, so I get to watch their growth in cool ways! My new system includes 5 weekly assignments for students. Daily reading, Response to reading, Article of the week, Greek and Latin vocabulary, and NoRedInk (grammar practice). Students also are required to meet with me every other week for a writing conference and may be asked to meet with me for small group, targeted instruction on their off weeks. This model is based off of Daily 5 (I am so inspired by Primary teachers!)
They keep track of their assignments on a weekly objective tracker that asks them to reflect and plan. 
They pick one of 7 selected articles on both sides of an issue (This quarter is "Should schools start later?"). They complete a reflection on Flipgrid or by typing and at the end of the quarter will present their supported opinion in front of the class!
The response to reading is just a way for them to engage with their reading. They pick one of the prompts, and write a one-page response to the question, using their choice novel as the subject. 
NoRedInk is a personalized grammar practice site. They just need to master one skill a week, starting with K-3 standards, and working their way up. It is personalized to what they need after taking a diagnostic practice!
Finally is greek and latin roots practice. There are 10 words, generally based around 1-2 roots. They study all week and take the test on Friday.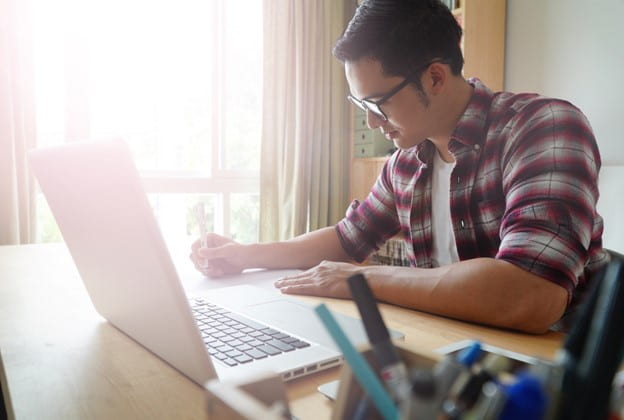 My joy, while having fun with all of this, is really in the conferences. I am in a program where I see some of the same students year after year. The relationship deepens, even in a remote setting. My new students are seeing that I want to meet them where they are, and I am able to push ALL of my students. And do you want to know what is surprising me the most?
Kids know where their writing struggles are, more times than not. They just don't know how to go further. That's where I come in! After conferencing with them, I use that to set up small group and targeted instruction. Generally it is no more than 15 minutes, and uses many strategies, but it is showing improvement already (and we are only in week 4!). 
This year is overwhelming. Find your joy. Find the relationships. And give yourself some grace. I've messed up a lot already this year, and that is okay! We have to model mistake making for our kids if we want them to make mistakes and feel safe to do that.
If you want to know more about what I am doing, or want copies of what I have made, send me an email at kayla.morrison@k12northstar.org