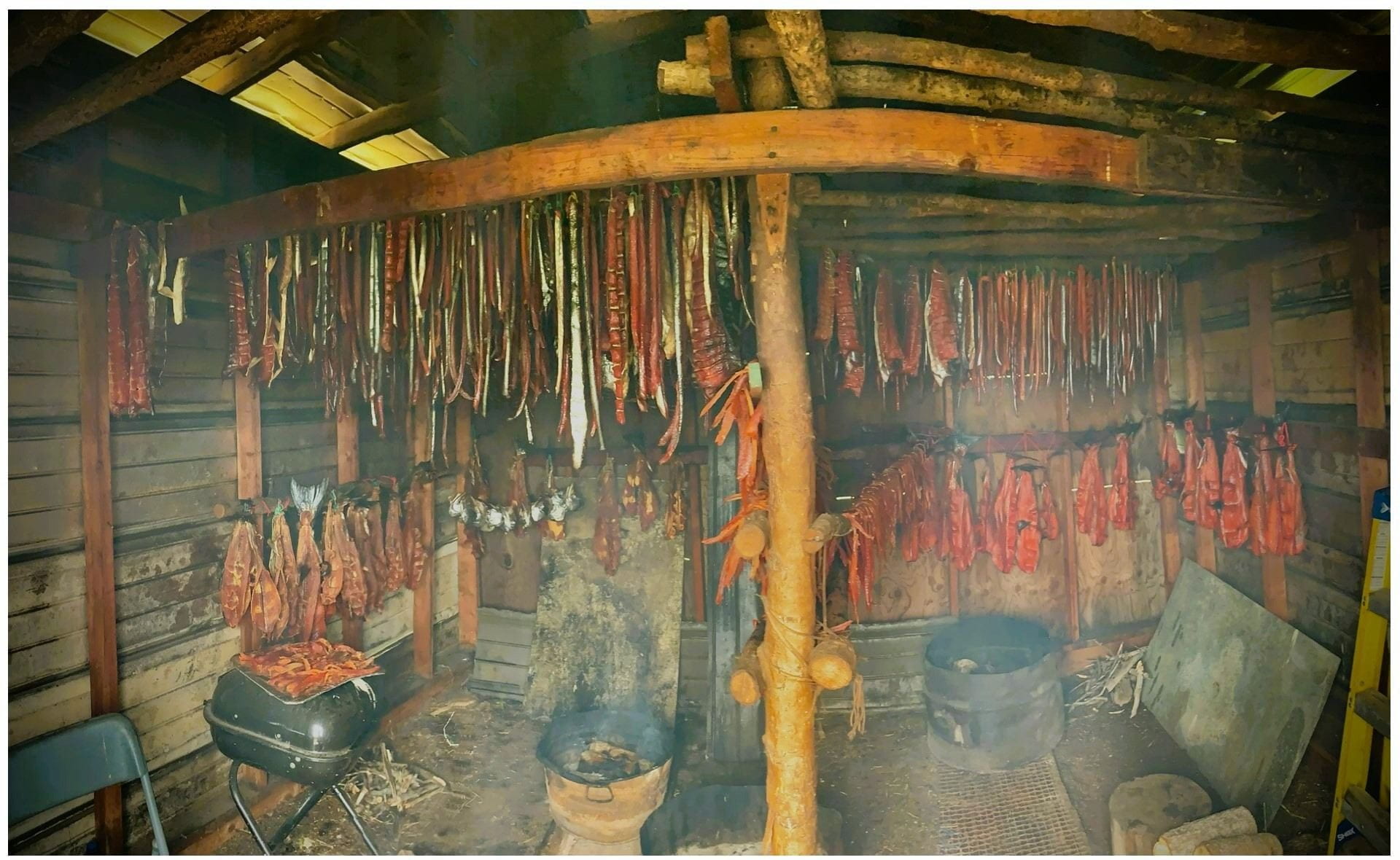 The Lower Kuskokwim School District (LKSD) is in the process of converting its previous district wide Yugtun language assessment into a fully online assessment called the Yugtun Piciryaranek Qaneryaranek-lluCuqyun (YQPC) that will provide new capabilities for using data to drive curriculum revision and improve instructional practices. This project, named Calillguteluta "Working Together", is funded through a federal Alaska Native Education (ANE) grant with the U.S Department of Education – Office of Elementary and Secondary Education. Alaska Staff Development Network (ASDN) serves as a project partner.
As part of the project, the grant management team recognized a need for a project logo for the online system and branding on project reports. The team reached out to LKSD art teacher Sara Jung, who teaches art across the district via Zoom. Ms. Jung posed the logo question to students in her 3-D art class. They spent time discussing the YPCQ assessment and what it means to be a Yupik person and speak the language. Students then made a series of draft designs and chose a favorite to further expand and refine.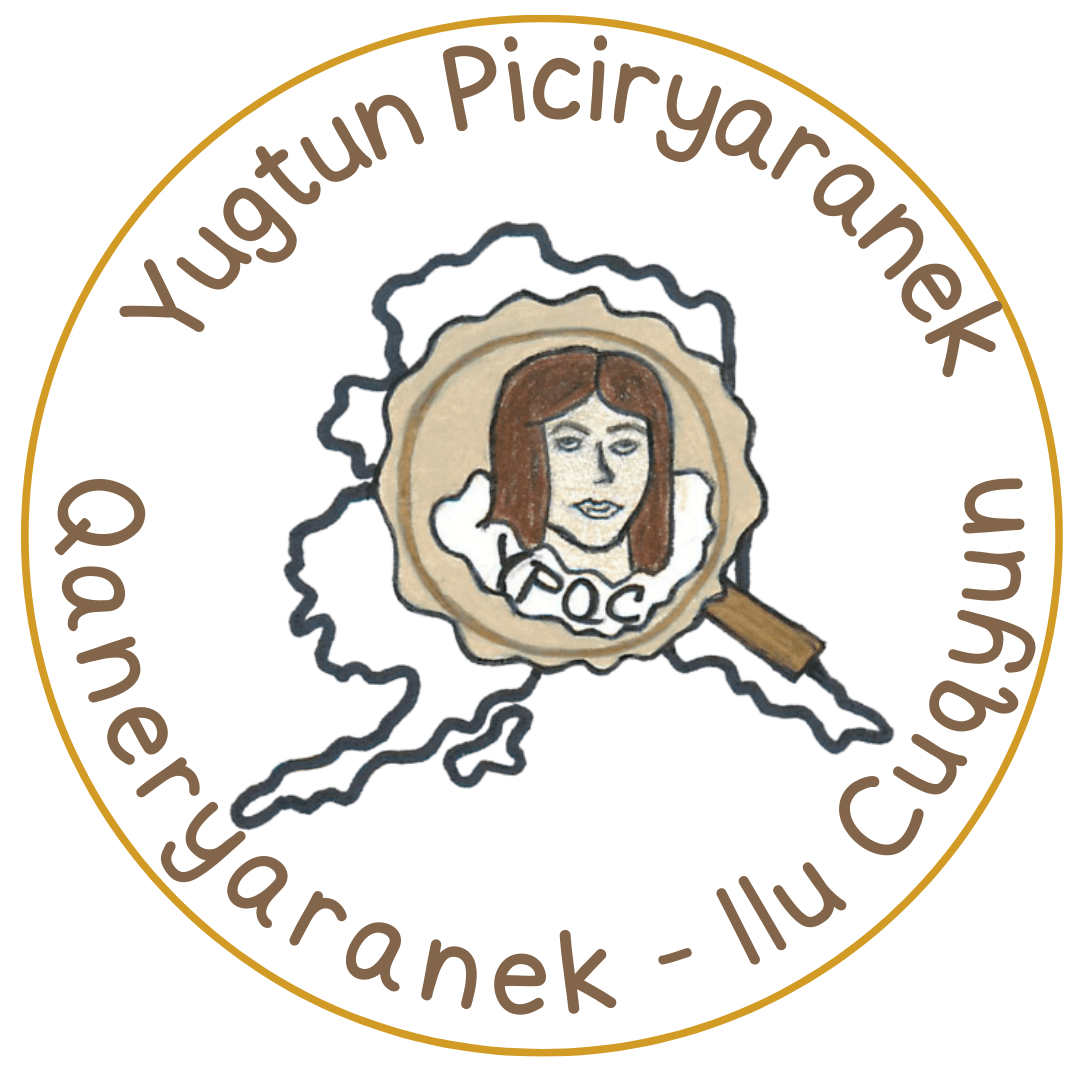 When it came time to review the final student designs, the Calillguteluta "Working Together" grant team and the Yupik Expert Group (YEG) supporting the project chose Napaskiak senior Kristen Maxie's design.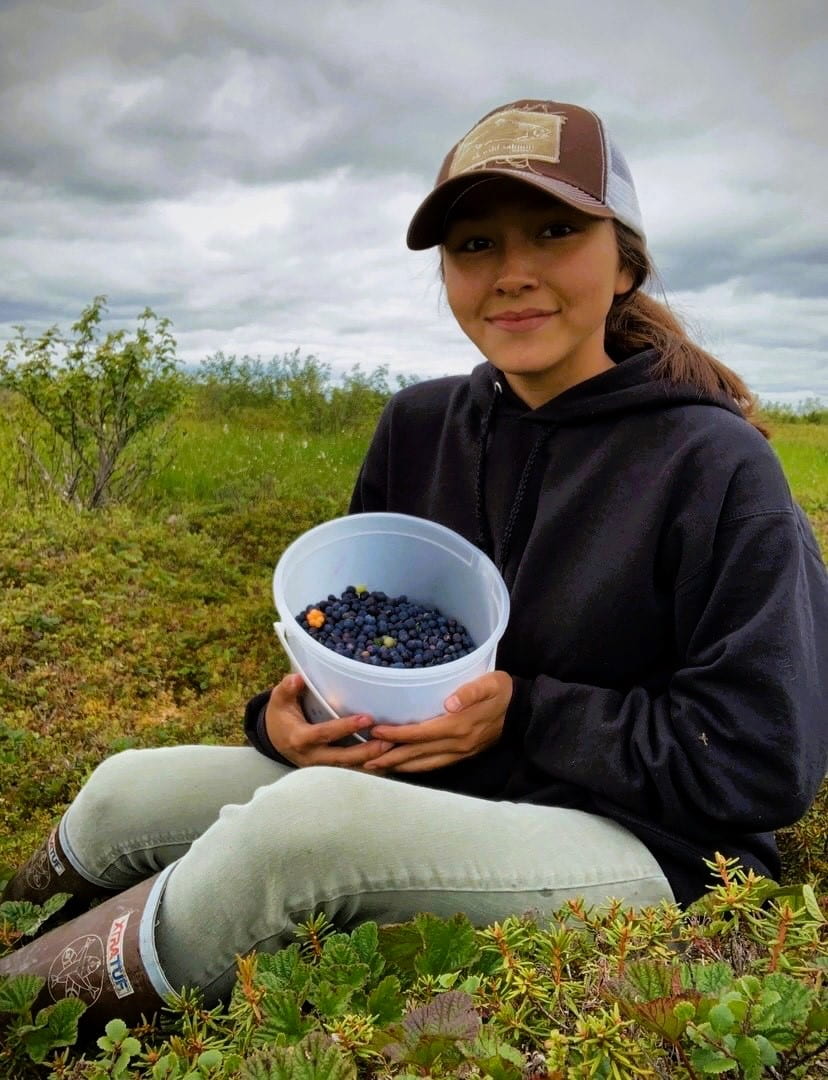 Kristen Maxie says that she reflected on a number of things in bringing together her design. "I wanted to participate in the logo contest because I grew up in a Yugtun speaking household and thought this would be a great way to represent my culture." She spent time thinking about what would best represent Yup'ik culture. At first, she thought about drawing a warrior. But then the iconic image of the Alaska Native man from the Alaska Airlines logo came to her, and she thought that it could be powerful to represent an Alaska Native woman in a similar profile. She then added the component of the Yup'ik drum, which she noted is so representative of the language. "When you drum, you speak and sing in our language – it always happens together." She then added a map to ensure people knew this was an Alaskan project. For the colors, she decided to keep everything traditional. She thought about the Kuskokwim landscape and seal intestines used to make drums – all of which are various shades of brown.
Kristen says that she doesn't really think of herself as an artist, though she really enjoys painting landscapes and subsistence scenes. Her teacher Ms. Jung points out that Kristen is truly talented in so many areas of art, noting that she also beads, sews fur and has been learning how to weave in the form of traditional grass baskets. Ms. Jung shared that many of the traditional crafts have simply been passed down for generations from grandmothers to mothers to daughters, and never considered art. "This is changing as we reflect on the beauty and skill involved in these traditional activities – we are starting to recognize it as really complex artistic creation."
"When you provide students like me with opportunities, the possibilities are endless!"
Of having her design chosen for the YPQC assessment, Kristen shares, "It means a lot to me that students like me will see it and know that another students made it.  I think when they see that it was someone like them who drew it, it might inspire them to try something else like this." She adds, "You don't see many students from rural Alaska doing things like this logo. It was so cool to be part of this. I was glad for the chance. When you provide students like me with opportunities, the possibilities are endless!"
————————————————————————————————————————————————
Have a story to share from your own school/district? We are looking for posts of no more than 700 words, accompanied by 3-5 pictures if available. Contact OurAkSchoolsBlog@alaskaacsa.org to start working on your post!