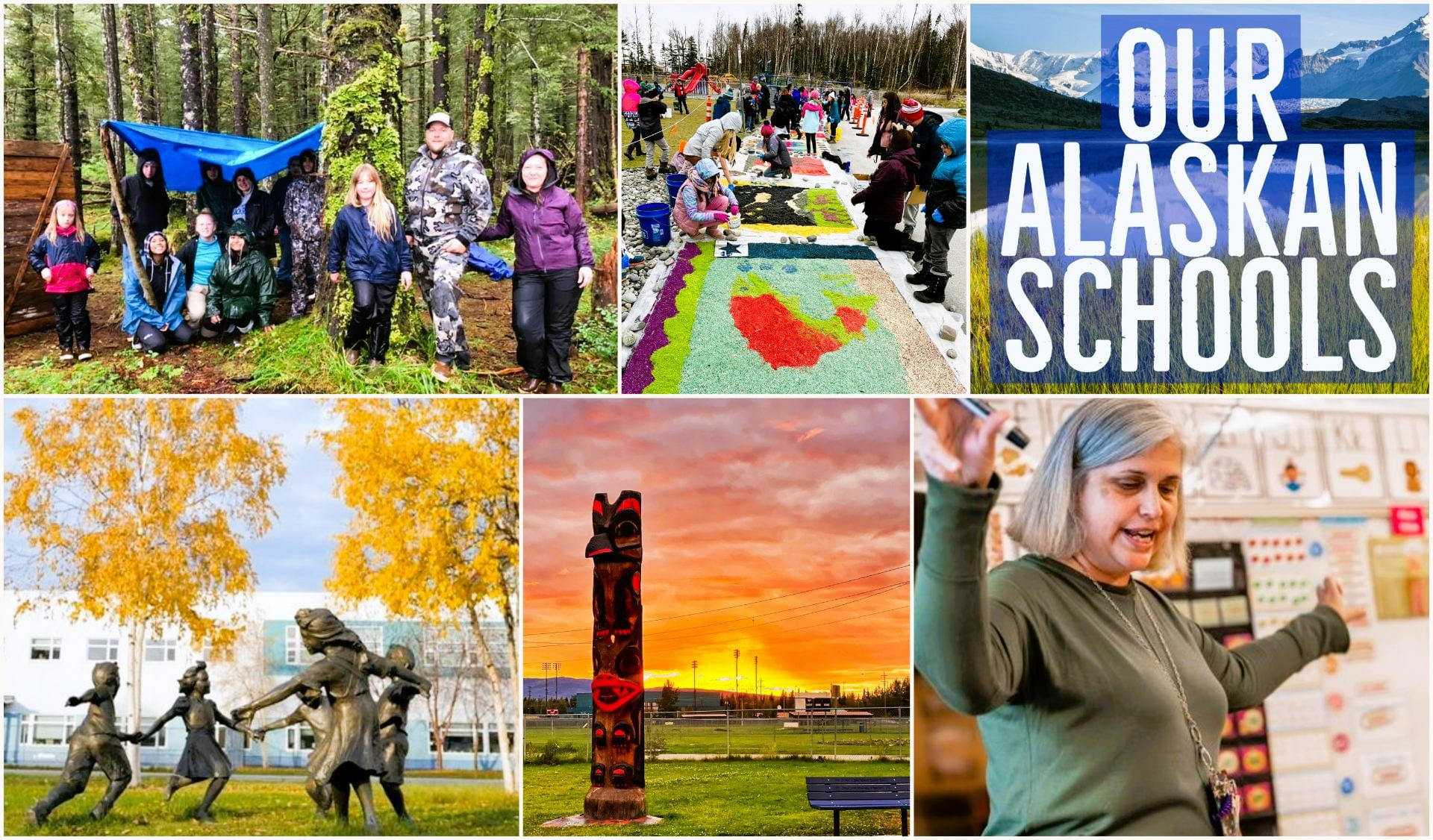 The Our Alaskan Schools Blog turns four this month! In 2022, we presented 21 stories from classrooms, schools, and communities around the state. It was a dynamic year of transition across the state, as educators shifted from a pandemic stance to new stances infused with all we've learned from the challenge of the past few years. Here are some of the highlights of the stories featured this past year.
From Fairbanks, we learned how one teacher's passion for flight lead to the creation of the Professional Pilot Ground School class. Further south, Port Alexander School shared about their Tidal Science Academy. We also got to cheer on Wrangell High School students as they competed in the Vans Custom Culture Contest. We also from students using video to create a vision of their home in southwest Alaska, as well as from students on the Kenai connecting with other students internationally to learn about the wider world from each other.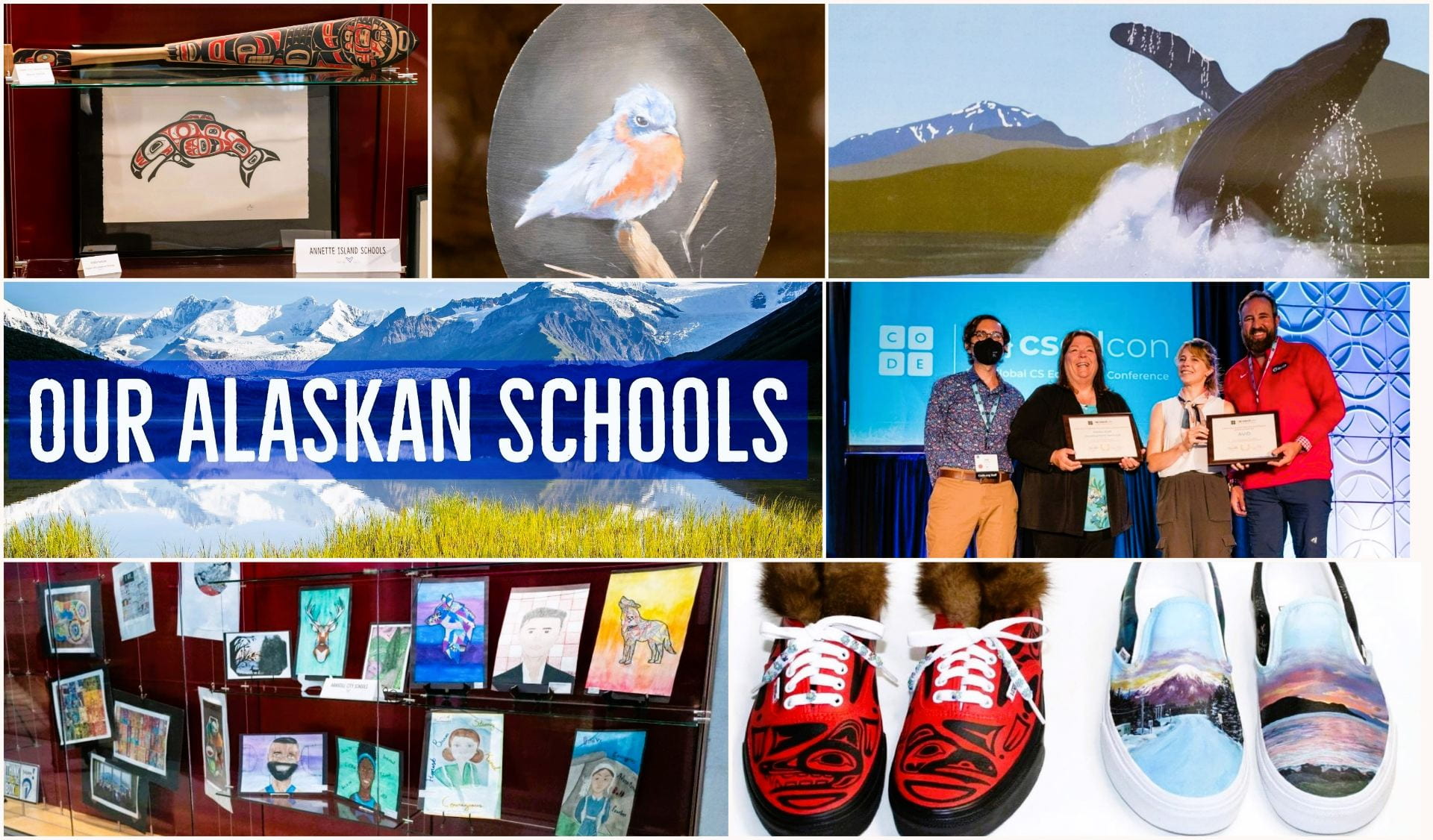 From a consortium of rural districts looking at recruitment and retention solutions, we learned about a long-term investment in professional development centered on Dr. John Hattie's Visible Learning research.  From Juneau, we highlighted the incredible art created by students around the state and showcased at the Alaska's Heart Through Student Art event. We heard from teachers reflecting on how they found ways to thrive in the pandemic instructional space, as well as from educators embracing Alaska's unique outdoor spaces as incredible learning opportunities.  And from the MatSu, we heard from a charter school celebrating Hispanic Heritage Month through a school wide art project.  We also highlighted incredible ways that schools are infusing Alaska Native cultural, language and traditions into school programs. Finally, we celebrated Alaskan schools and programs distinguishing themselves on the national stage.
If you missed last year's Our Alaskan Schools blog highlights, you can check them out here. We are grateful to all the educators, administrators, and students who were willing to share their stories this past year. Just a few weeks into 2023 and we already have several stories in the works, and we're looking forward to working with Alaskan educators to feature even more of the empowering, creative work going on in classrooms across our beautiful state.