This year, Delta Elementary School (DES) in Delta Junction, Alaska was honored as a National Blue Ribbon School for the second time. This was a very special honor for us because of the effort we put in over the last few years to not allow our school to simply survive the challenges the pandemic presented, but to thrive. It was a hard earned and well deserved recognition of the blood, sweat, and tears we all shed under some very difficult circumstances.
DES not only services Delta Junction but also Fort Greely, a missile defense base located about eight miles from the school. Much of the security force on this base is from Puerto Rico, so we have a very high population of Spanish speaking students. Also, Delta Junction has a very high Ukrainian and Russian population. This makes our little prek-5 school of 350 students quite diverse, which we love! Our staff is comprised of 24 certified teachers, and 23 paraprofessionals and support personnel. Many are Russian or Spanish speaking to aid in servicing our rather large ELL population. Our preschool is a special needs preschool. It has a staff of one special education-certified teacher and two paraprofessionals that run two sessions with approximately 12-14 students per session. To meet the needs of our special needs students, we have two certified SPED teachers on staff who are absolutely amazing.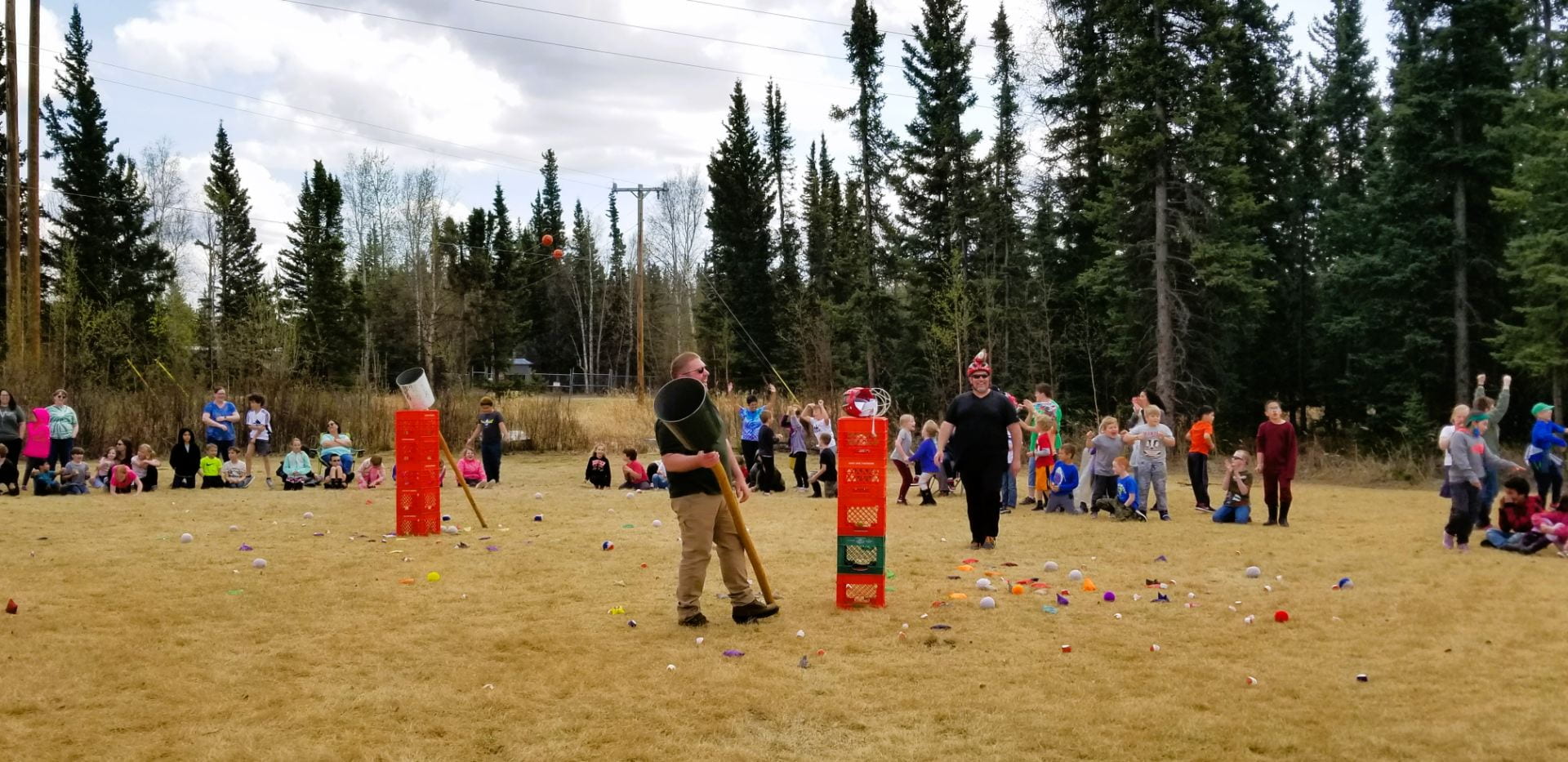 We set a goal a few years ago for our school to become more focused on educating the "whole child"
Delta Elementary is well known for its positive climate and high standards. To meet the needs of our wide range of academic abilities and social-emotional levels, we have adopted the MTSS (Multi-Tiered System of Support) framework. Each student is evaluated early in the year and placed in one of three tiers depending on their academic performance and social emotional or behavioral health. We MAP test three times per year, use the Amplify (DIBELS) assessment with year round progress monitoring, and use formative and summative classroom assessments and observations. Teachers and support staff use all of these assessment tools to collaborate weekly, monitor progress, and populate the MTSS framework using the PLC framework. Our intervention team consists of a certified reading specialist and two support staff.
We set a goal a few years ago for our school to become more focused on educating the "whole child". We have found creative ways to offer music and art instruction to each class through utilizing the community and our own limited resources. In addition, we have an amazing physical education teacher who sees each class twice a week. Our district school counselor services all of our tier three SEL students, and partners with a child/family development coordinator to teach social/emotional lessons once a week to each class as well as handle our MTSS documentation and I-team scheduling. We have a librarian who sees the students once a week and has them participate in a variety of activities based on local events and Alaskan themes as well as seasonal happenings. She also runs a school-wide reading program/contest that lasts the whole year and is extremely popular. If reading goals are met, the principal has to participate in some very undesirable activities at our monthly assemblies!
At DES we are committed to offering as many activities as we can schedule. We reach out to the staff and community for people who are willing to share their talents and time for the betterment of Delta's children. We host a Nordic ski club, rocketry club, Robotics team, Lego league club, yearbook team, Ididamovie club, Little Dribblers basketball league, youth wrestling, Jump Rope for Heart, a science fair and other activities which include all learners exploring their abilities. We host a variety of community events as well such as a Trunk or Treat event, Christmas Art Gala and concert, STEM night, literacy night, a spring concert, Husky Hustle 3K race, rocket launch day, field day, and an end of year picnic.
Without a doubt, however,  the factor that has had the most impact on the success of Delta Elementary School has been the practice of finding and supporting strong teachers. Our teacher turnover is very low and their experience level is astronomical.
So if you are ever in the area, stop by and see us! We would love to show you around. We don't shut down until the mercury hits -50, so chances are we will be open!