This spring, Alaska's Heart Through Student Art, the statewide celebration and auction of student art from all 54 school districts, made its in-person return to the Andrew P. Kashevaroff State Museum. Once again legislators, statewide educational leaders, teachers, and student artists were able to celebrate student artists together.
This is the 7th year that Alaska Council for School Administrators has sponsored the event, collecting art nominated from all over Alaska. Schools shipped pieces to Juneau where ACSA staff and volunteers from the Alaska Arts Education Consortium set up the pieces for display. To kick it all off, ACSA sponsored a reception, bringing educators, administrators and legislators together.
The reception featured both a silent and a live auction. Senator Peter Micciche served as auctioneer as legislators and school administrators enthusiastically bid. By the end of the night, every single piece had sold. Student artists who chose to participate in the  auction received 60% of the proceeds of the sale with the other 40% going to support the annual Student Champion Scholarship, which allows an Alaskan high school student funds to support their development as an artist.  Chase Jimmie of Rampart was this year's scholarship winner. He attended the reception with his mother, Michelle James.
The exhibit, which included 147 art pieces from 27 different Alaskan school districts, was on display at the museum from March 21-April 5th. Student work included: paintings, prints, beading, earrings, hand-sewn baby mukluks, ceramics, metal sculpture, carvings and traditional and digital art.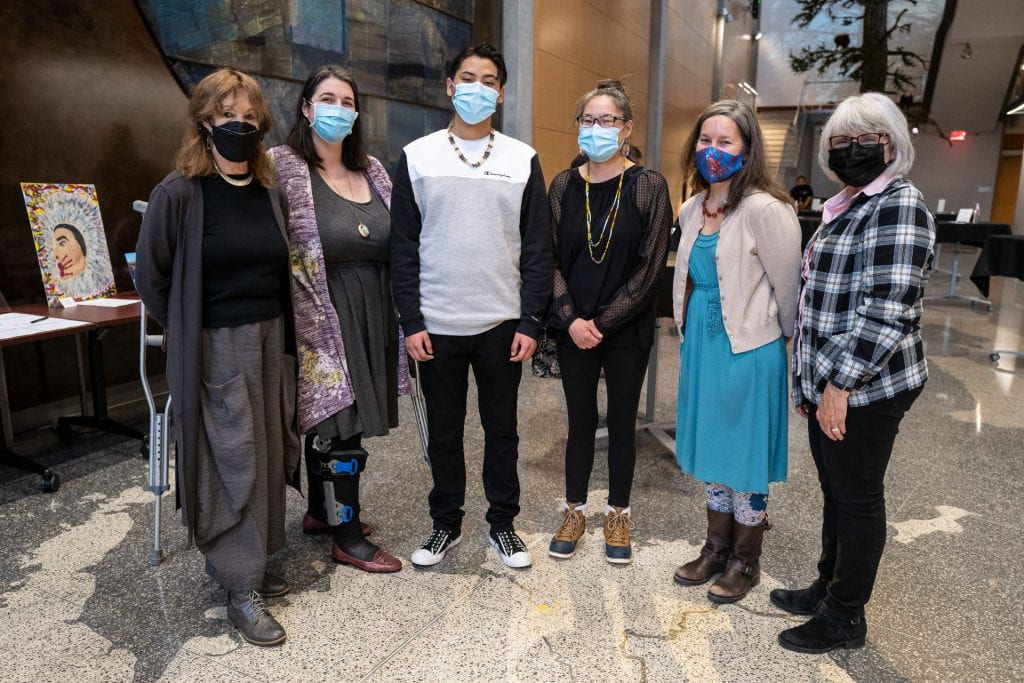 Click on any piece to enter gallery mode: