In September and October of each school year, Fronteras Spanish Immersion Charter School students and staff research, study, and present the history, culture, and contributions of our ancestors from Spain, Mexico, the Caribbean, and Central and South America. President Lyndon B. Johnson introduced this observation in 1968. It was expanded to a 30-day period by President Ronald Reagan starting September 15th and concluding October 15th.
Fronteras' celebration begins with each classroom and office space selecting a country of study. Classroom teachers, language acquisition tutors, and Art, Music, and P.E. teachers work together with students each day to research unique and common facts of their country.
Areas of study for their country include, but are not limited to; geography (volcanoes, glaciers, mountains, rivers, deserts), native animals, education (grade levels, uniforms, school calendar), government, clothing, holidays, family traditions, professional sports, and food.
Throughout the month, the interior of the school slowly transforms into 21 Spanish speaking countries. The school building is alive with color and energy as students bake, paint, cook, sketch, construct, dance, and sing about their country. As researched information and projects are displayed, students visit each country and identify the similarities and differences to their country, record an interesting fact learned, and something they are still curious about. Each morning, students solve ¿Sabías Qué? A question specific to one of the 21 countries.  On Fridays, the classrooms that answer correctly, receive a piñata for their end of the year party. All 21 countries are represented in ¿Sabías Qué?, so students learn fun facts about all the countries, not just the one they're currently studying.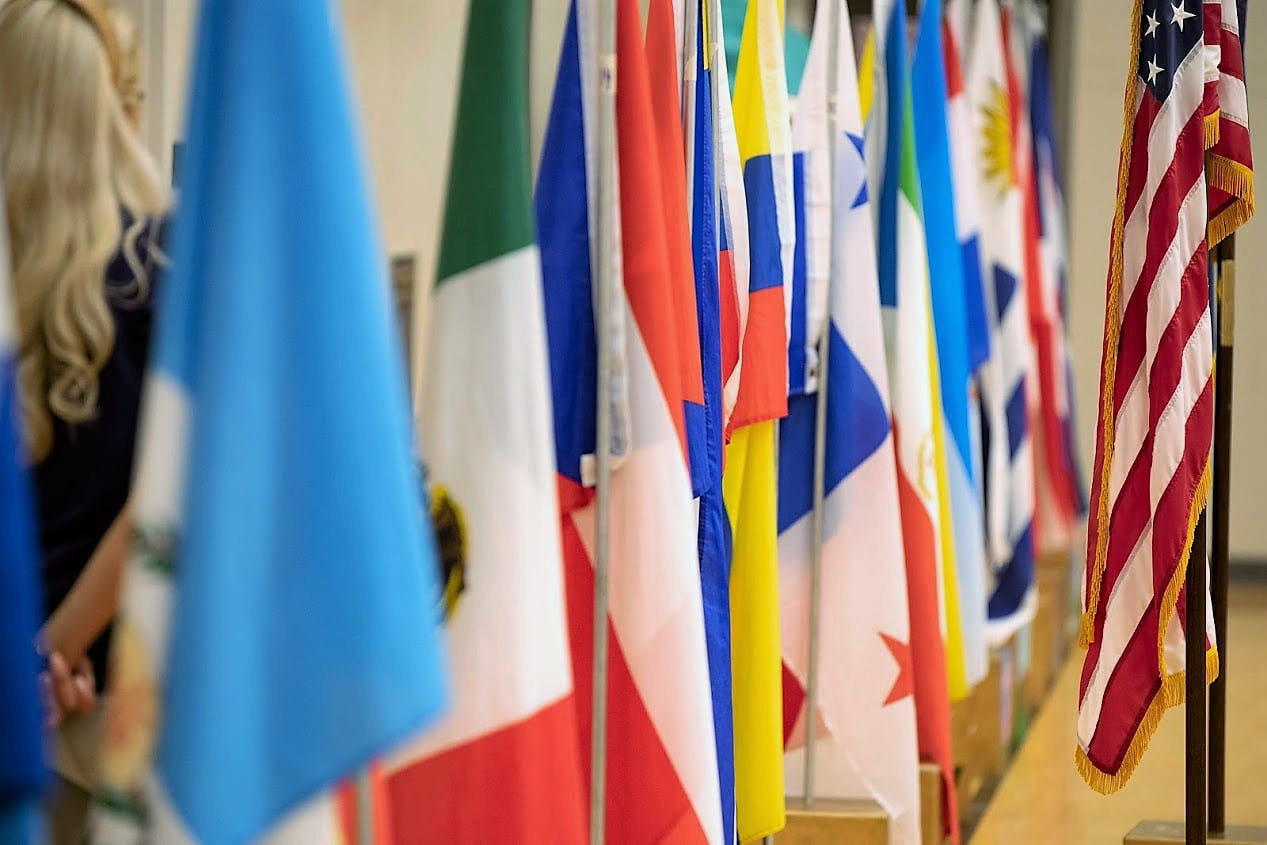 The culminating event in mid-October is a day-long presentation for the community. The event opens with a local high school JROTC color guard presenting the American and Alaskan flag for the Pledge of Allegiance and National Anthem. It is quite something to hear the entire student body, school staff, and audience sing the Alaska Flag song and National Anthem together. The Pledge of Allegiance, led by students, is recited in both Spanish and English. After the color guard exits, our Spanish Language Acquisition Tutors, the designers of the Heritage Celebration, introduce our Student Ambassadors who then introduce each country as the flags are marched in, to their own country's Anthem.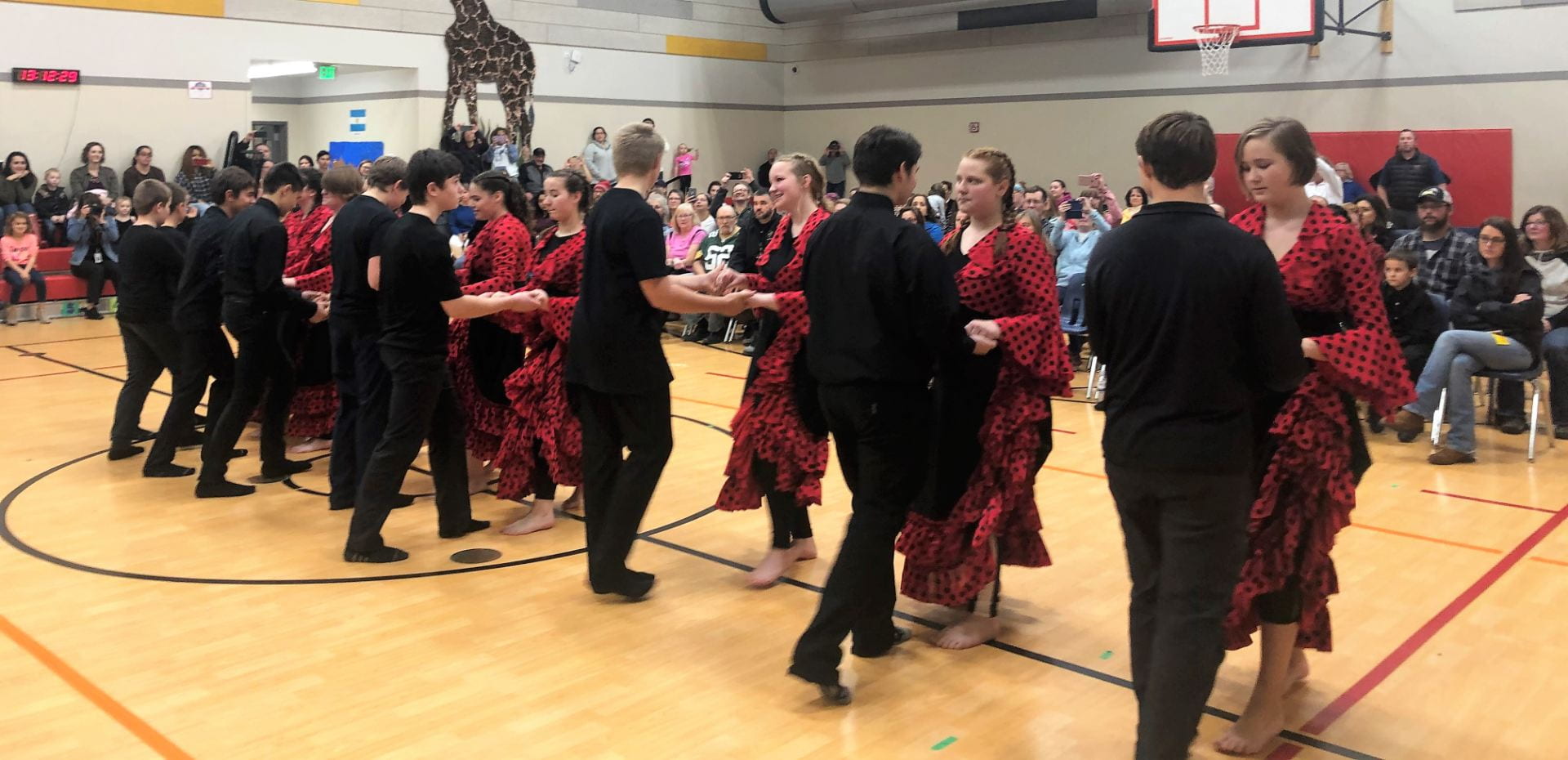 The day-long ceremony showcases all 21 Spanish speaking countries. Students sing, dance, give speeches, play games, create art, recite poems, hold fashion shows, and perform plays to make their country come alive for the audience. A special treat interwoven into the program is a surprise staff dance choreographed by Jessica Atkinson, Fronteras parent and owner of Sonja's Studio of Performing Arts. In addition, audience members are invited to vote for their favorite country display and share an interesting fact they learned about that country. A traditional dance, performed by our 8th grade students in elegant costumes, and choreographed by Jessica Atkinson, closes out the ceremony.
Reflecting on the yearly celebrations, 8th grade Fronteras Student Ambassador Ruth Schweisthal said, "The Heritage Celebration is like a giant colorful party celebrating all the different Hispanic countries and their cultures."