As the Principal of Chief Ivan Blunka School in the Southwest Region School District, I want to showcase one unique way that we are engaging students in a virtual environment in New Stuyahok, Alaska. I was born and raised in Alaska, and I have always been very connected to the land and its' resources.  I actively participate in subsistence activities to harvest fish, game, and edible plants, and my chief goal as a principal is to help my students and staff connect to the traditional way of life in a meaningful way.One opportunity we have had while in the red risk level where students are participating in distance learning is facilitating a way for them to connect through Subsistence Bingo.
Activities on the Subsistence Bingo card were deliberately chosen to reflect Southwest Region School District's Yup'ik Values of the Month and the Alaska Standards for Culturally Responsive Educators. Examples of some of the activities include Show Respect, Chop Wood, Pluck a Duck (or bird) Help a Relative, Only Take What You Need, Share with an Elder, Make Akutaq, Mend a Net and Express Gratitude (Say Quyana.)
When individuals finish all of the activities on their bingo board, they are given a set of five fishing lures that they can use to catch every species of fish in the Nushagak River.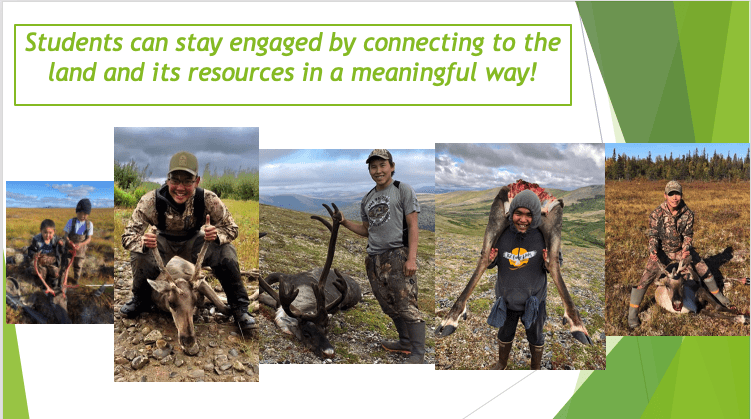 Subsistence Bingo is not just for students, as staff and community members also engage with enthusiasm. Promoting subsistence activities as an engagement strategy may not be possible everywhere, but I am incredibly thankful for how it has helped all of us connect to the land and each other in meaningful ways.