It is a rare educational innovation that both endures and remains relevant for 50 years. Ask any person under 55 years old from Juneau about their elementary school memories and they will say, "Sea Week." At first it was called Sea Week, but it grew exponentially to Sea Month. Sea Week is a Juneau school and community success story.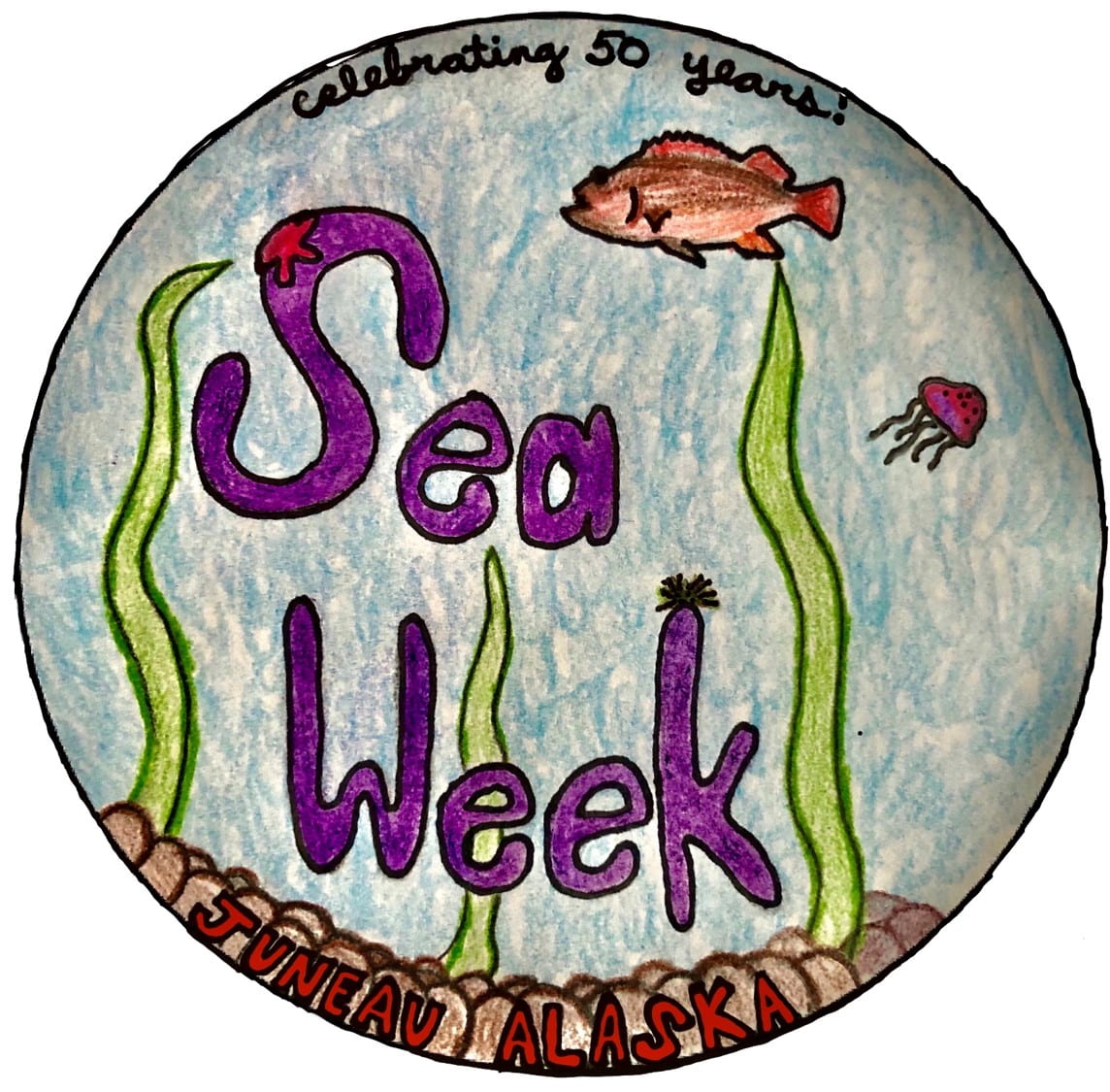 Sea Week uses the natural curiosity of students to engage them in academics. Juneau teachers combine Sea Week field trips to the beach, wetland and glacier with classroom lessons and presentations by agencies to build concepts and STEM skills. Sea Week lessons have been interdisciplinary from the start with the inclusion of writing, reading, math, arts, and culture to expand the science lessons. For example, at the beach, students observe the diversity of organisms in different tidal zone habitats, establish study plots, make drawings and record numbers of different types of organisms. Back in the classroom, they create a model or drawing that compares the diversity of the different tidal zones, write about what they learned and research more about local animals and their habitats in the library.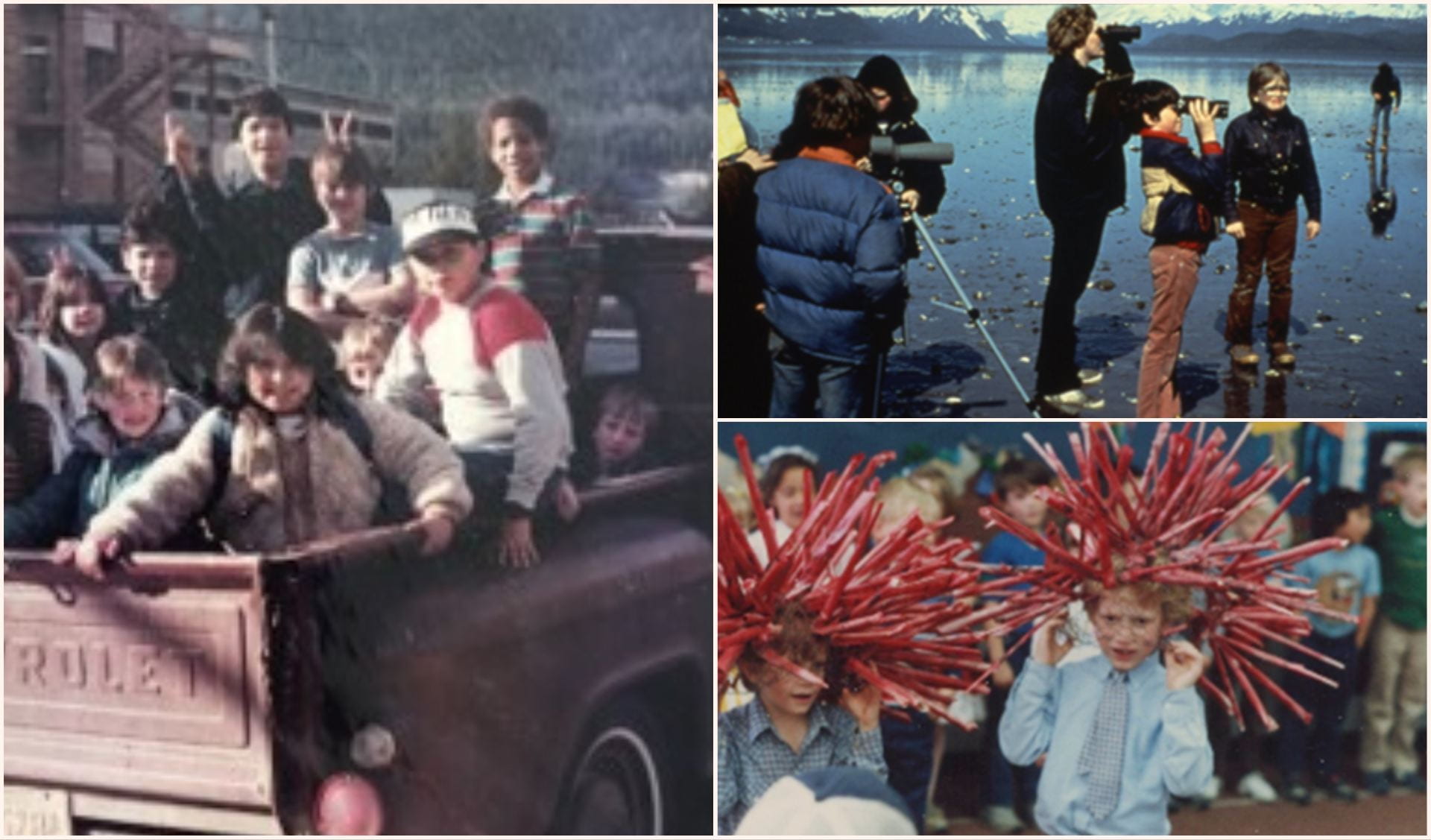 Thanks to the Juneau School District, for fifty years children have had locally-relevant learning about Alaska's natural systems.  Sea Week has had impact on the lives of the children it has touched. Michael Kohan, Seafood Technical Director with Alaska Seafood Marketing Institute, is an example of the lasting effects that Sea Week has had on the life of Juneau students. She remembers Sea Week as pivotal to her career choices. "When talking about how I became a woman in seafood and science," she said, "I refer to the unique opportunity growing up in Southeast Alaska and being immersed in the hands-on education opportunities like Sea Week.
The value of the Sea Week program is not just an education on the names of intertidal species, but it is an experience. An experience that links kids to asking questions, learning, exploring and eventually, like myself, following that intrigue to a path in science." Moreover, according to Kohan, Sea Week connects Alaskans to their seafood. "When talking about the connection people in Alaska have to Alaska seafood, I reference Sea Week and the unique experience elementary school kids have when growing up in Southeast Alaska!"
In 1969 many Juneau students had never explored a beach at a minus tide but now, every student in Juneau has the opportunity to learn science at the beach. According to Susan Baxter, retired teacher and former Juneau Sea Week coordinator, "Mary Lou King developed the underlying structure of the base curriculum, the rotating low tide beach use, the use of professional agencies to support classroom and field experiences, which brought the marine environment to the forefront for every child. Sea Week raised Juneau consciousness to the magnificence and uniqueness of our home."
Today, the Juneau School District provides every student in every elementary classroom an opportunity for two field trips during the Sea Week period. Teachers lead field trips to the beach during low tide periods. These field trips are supported by classroom lessons. Each grade level studies age-appropriate science concepts such as adaptations, habitat, beach zonation, or biodiversity. Each beach field trip includes a lesson on beach etiquette, caring for our precious intertidal areas. Every class also has an opportunity to work with the organizational partners either with classroom presentations or trips to the partner agencies.
Sea Week is a model of community partnership in education by including many agency and business partners.  The first partner, and continuing partner since it started is NOAA-Auke Bay Laboratories, now at Lena Point. Other partners through the years include DIPAC Hatchery, Alaska State Museum, US Forest Service, Alaska Department of Fish and Game, US Fish and Wildlife Service, Juneau/Douglas City Museum, Southeast Regional Resource Center, US Coast Guard, Discovery Southeast, Sealaska Heritage Institute and Goldbelt Heritage Foundation. This organizational involvement is a concrete example of how supportive our community was and is to the education of our children.
The Juneau marine education program went statewide 35 years ago with the support of Alaska Sea Grant College Program.  Statewide, kids have been discovering the intricacies of the intertidal with first-hand experience.  They have come to understand the inter-relatedness of our marine and aquatic environments. Alaska Sea Grant took the Juneau themes of field-based, hands-on, teacher-led, interdisciplinary learning which validates local knowledge, and teams with the local community, to a state-wide program. Juneau Sea Week transformed into the Alaska Seas and Watershed Curriculum. Sea Grant sponsored teacher workshops from Utqiagvik, to Dillingham, to Anchorage, to Fairbanks, to Homer, to Yakutat, to Metlakatla and many schools and communities in-between.  In recent years Sea Grant provided school districts grants to update and institutionalize the program.
Both in Juneau, and statewide, the instructional materials used for Sea Week lessons have been updated to use research-based, best practices in education and teach nationally recognized significant ocean literacy and science standards. In the 1970's the teachers teamed with Juneau scientists to write lessons that all could use districtwide. In the 1980's Sea Grant worked with teachers from the arctic coast to the frigid interior to the urban south central and prepared lessons that worked in marine and fresh water ecosystems and in open water or on the  frozen ice. The materials at that time also included statewide Alaskan Native traditions surrounding the marine environment. In the late '90's and early 2000's, the context of education changed. The state adopted science content standards and performance standards for culturally-responsive educators. So, Sea Grant again adapted the materials to reflect those changes and the instruction focused on the big ideas of science, overarching understandings and essential questions and were put online. The most recent iteration of materials adopted into the Juneau School District Curriculum for Sea Week and incorporated into the Alaska Seas and Watershed Program addresses the Next Generation Science Standards (NGSS), the Alaska Standards for Culturally Responsive Educators and went live online in 2018.
The Juneau School District and Juneau teachers have been providing locally relevant education for our most important resource, our children, for fifty years. Please join in celebrating these 50 years of exploration!