The Gaining Early Awareness and Readiness for Undergraduate Programs (GEAR UP) initiative is one of the largest national programs focused on increasing the college and career readiness of low-income students in the U.S.
Focused on middle and high school students, GEAR UP helps empower local partnerships comprised of K-12 schools, institutions of higher education, state agencies, and community organizations to achieve three strategic goals:
(1) increasing the postsecondary expectations and readiness of students;
(2) improving high school graduation and postsecondary enrollment rates; and
(3) raising the knowledge of postsecondary options, preparation, and financing among students and families.
The Rural Alaska GEAR UP Partnership serves students in the state's two largest rural school districts, Lower Kuskokwim (LKSD) and Bering Strait (BSSD) in western Alaska. The partnership is supported by the Alaska Staff Development Network (ASDN). ASDN's founder Kelly Tonsmeire serves as the Rural Alaska GEAR UP Partnership Project Director.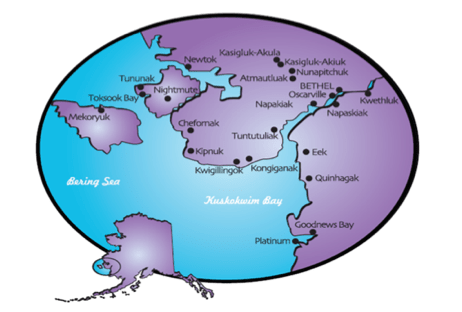 In LKSD, GEAR UP serves a cohort of 1,050 students in 23 different sites across a territory as large as the state of West Virginia. At its core, LKSD's unique program has drawn its success from establishing trust and relationships in local communities, with its eye on giving back to the life and livelihood of the region.
"When we first visited our region to explain the program, we wanted to show how college and career readiness can serve communities in the Lower Kuskokwim instead of pulling students away from rural Alaska. We listened to the goals they had; namely that students learn skills they can use to give back and build up the Lower Kuskokwim region", says Alex Bernard, LKSD's GEAR UP program lead.
Ultimately LKSD's team decided on two main approaches to their GEAR UP work: transition academies and drones.
Transition Academies at LKSD are designed to aid students transitioning from 8th grade into high school and help them define a plan for graduation and post-school life.  Alex Bernard calls it a 'career mentality' that allows students to define their own pathway to success and hold themselves accountable.
During the academies, students travel to their regional hub Bethel, audit a college class and tour local employers like the Bethel Fire Department, Alaska Fish and Wildlife, tribal government offices, the Yukon-Kuskokwim Health Corporation hospital facilities and fitness centers to better understand which degree (college or vocational) is required to work there. Students then meet with their school counselor to create a four-year plan for success that they will follow and fine tune over the course of their high school years.
Complementing career activities, students participate in anti-bullying and resiliency trainings from a partnership with the National Guard. Students also take part in activities from the 'Because I Said I Would' organization that helps students create personal change through promises made and kept. Students write out a promise to themselves or to someone else and hand it in to their program leader.
"I collect all the promise cards, and as they fulfill them, I make sure to hand deliver them back – even if I have to fly there", reflects Alex Bernard. So far he has returned about 30 cards, while a huge stack labeled "high school graduation" waits expectantly on his desk.
So far, twelve transition academies have been held through the GEAR UP program.
Unmanned vehicles or drones are not only an eye-catching activity but also a developing career path in Alaska and nationwide. Drones can be used across many industries, from photography and cinema to wildlife management to public safety and search and rescue. The basic controller skills required are reminiscent of video game controllers, so many students are quick to apply personal gaming experience to operating the drones.
Not only that, students at the nine drone learning sites are seeing firsthand how their skills are in demand.  Recently GEAR UP students were hired by local news station KYUK to film the start of the 'Akiak Dash' dogsled race and Bethel Search and Rescue reached out to the drone team to assist in searching for a missing child. The ultimate goal is to help students pass their FAA Part 107 Drone License exam and develop the drone industry in the Lower Kuskokwim region.
"We just want forward momentum", reflects Alex Bernard. "We know that stagnation leads to dropouts, so we are doing everything we can to make this program as relevant, engaging and authentic as possible."
LKSD's GEAR UP program is proving to do just that. Providing classroom support with tools like the iTutor program, an online tutoring service, helps bridge the gap between out of class activities and the work of academic achievement. As students move up toward their final year, there is already a plan to provide internships and college campus visits.
"We want our GEAR UP students to plan their pathway, own it, achieve it and then live it" says Assistant Superintendent Kimberly Hankins. "LKSD is really proud of this work and we all can't wait to see its long-term impact."
To stay informed about all the great GEAR UP work happening in LKSD, including their growing library of drone footage, get connected via their social media sites below:
https://www.facebook.com/LKSDGEARUP/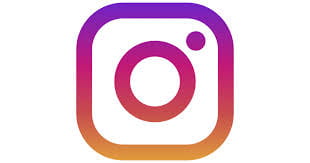 https://www.instagram.com/lksdgearup/