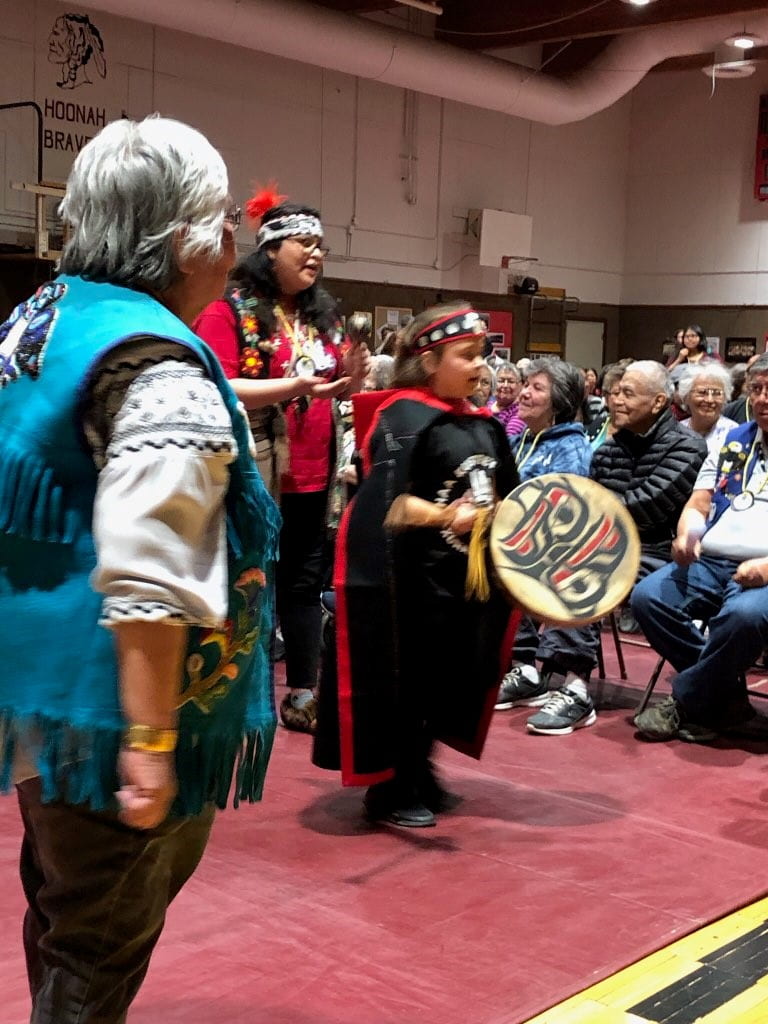 On May 3rd, 2019 Hoonah City Schools in southeast Alaska held their 29th Annual Heritage Celebration Ḵu.éex'. The word ku.éex' in Tlingit, the language of the Tlingit people who live throughout southeast Alaska, means 'people are invited'. Often hosted as a memorial to someone in the community, the Hoonah City schools ku.éex' is an annual celebration of Hoonah's Tlingit culture and heritage held at the end of each school year. Hoonah City School students, from kindergarten through 12th grade, participate by preparing art, singing traditional songs, performing skits, dancing and reciting speeches in the Tlingit language.
The event marks the third year that Hoonah City Schools Superintendent/Principal Ralph Watkins has participated. Superintendent Watkins, who is African-American, has found a special resonance with the ku.éex'.  Of the celebration, Superintendent Watson said in an interview with KTOO Radio's 'A Juneau Afternoon' radio show, "When you hear what Heather [Powell] and Duffy [Wright] were talking about, about the Tlingit culture and the resilience, for a person of color, that just resonates with me. We have so much in common about our histories and the trauma that is a part of our histories and how we rose from that. Africans are about 240 years removed from slavery and look at all that we have become. Look at the resilience of our people. And so when I came to the ku.éex' and I saw what the kids were doing and I heard the stories, it said to me that here is a people who are committed to making sure that their culture survives, that their children and their children's children know who they are."
For Hoonah City Schools, the ku.éex' represents a deep placed-based educational opportunity and a way to ensure that the school represents the culture in the community and that the community feels welcomed and engaged with the life of school.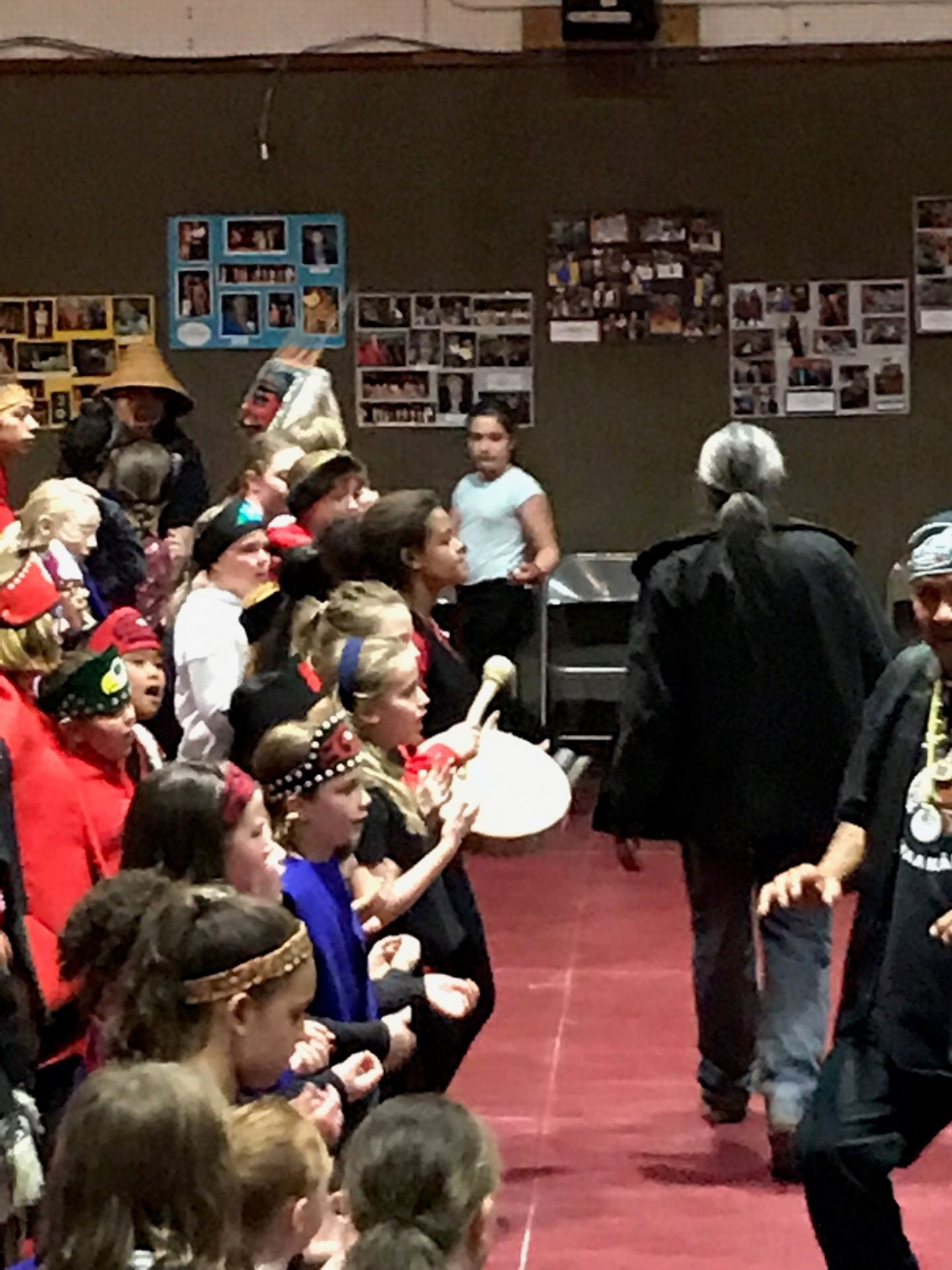 In the same KTOO interview, Superintendent Watkins noted, "Our approach here in Hoonah is about the whole child – and you can't educate the mind of a child and not uplift the spirit of a child, and you can't uplift the spirit of anyone by denying them of who they are…we make it a point that our school represents our community."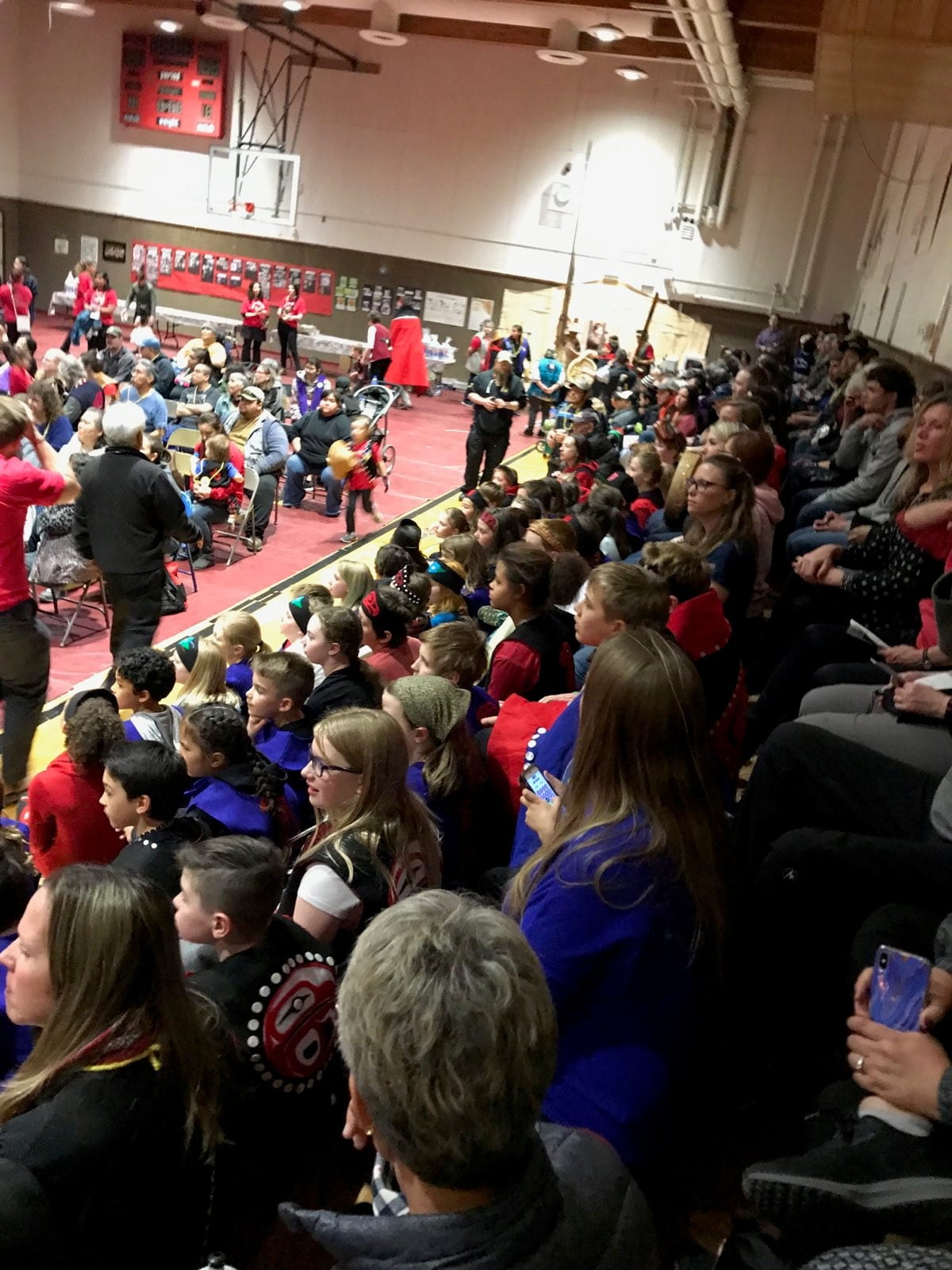 More information about Hoonah City School's Heritage Celebration Ku.éex' is available via KTOO's community interview at: 'Hoonah's Heritage Celebration Ḵu.éex' highlights the importance of traditional knowledge in education'
---
Have a story to share from your own school/district? You can either fill out this Google form, or simply send Sam Jordan content directly to work up a post.  We are looking for posts of no more than 500 words, accompanied by 1-2 pictures if available. If you need ideas, check out this doc https://bit.ly/2HDqyGx